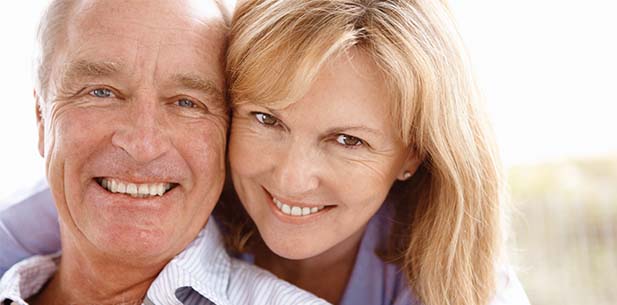 What is Snap-On Smile®?
At Riverstone Dental Care, we love helping our patients achieve the smile of their dreams. As part of this continual effort, we are pleased to offer Snap-On Smile to our patients looking for an affordable, non-invasive approach to smile enhancement and tooth replacement. Snap-On Smile is a custom-made dental appliance that fits over your natural teeth to produce a beautiful, natural-looking smile. It is completely removable and can be created in as little as three weeks. Dr. Linkous and Dr. Tran may suggest Snap-On Smile to any of our patients who want to hide unsightly dental flaws or simply achieve a more beautiful smile.
How is Snap-On Smile made?
We will first sit down with you to determine whether Snap-On Smile is the best way to improve your smile. Once approved, we will then take impressions of your teeth from which your Snap-On Smile will be made; you will also pick a style and a shade of Snap-On Smile to use. This information is combined at a dental laboratory, where your Snap-On Smile will be created. It takes approximately three weeks for your Snap-On Smile to be made before it is sent back to our office, where we will then make sure it fits properly. After any minor adjustments are made, your Snap-On Smile will be ready to wear.
If you would like more information about Snap-On Smile in Canton, GA, we invite you to contact our dental office today. We would love to help you schedule your consultation with our dentists.