Invisalign® Clear Aligners in Canton, GA
Are you ready for a straighter smile? We're here to help! Riverstone Dental offers clear aligner therapy to patients through Invisalign; a clear alternative to traditional braces.
Contact us today and be one step closer to your dream smile!
Get a Straighter Smile
What is Invisalign?
Invisalign is one of the most popular choices for clear aligner therapy. Patients who choose Invisalign receive a series of aligners that adjust their teeth and correct alignment and spacing issues. It's a convenient way for people who do not have severe orthodontic problems to obtain a straighter smile.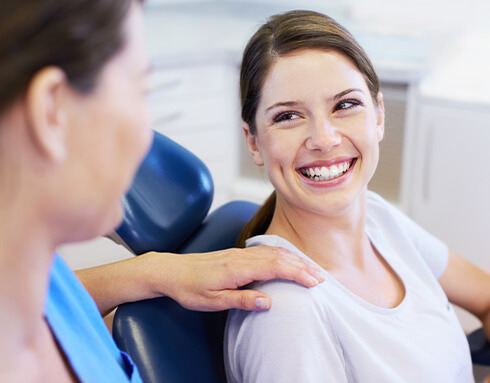 The Invisalign Process
The Invisalign process begins with an initial consultation, where your dentist will take impressions of your teeth and give you an estimate of how long your treatment plan should be and what to expect. Then, when your brand new aligners are ready for pickup, you'll try them on for the first time and your dentist can answer any questions you have.
You will usually get several aligners at every appointment so you don't have to come in to the office every two weeks. Your dentist will monitor the progress of your teeth to make any necessary changes to your treatment plan. At the end of your Invisalign journey, you will receive a retainer to wear at night and walk out of our office with the straight smile you've been dreaming about!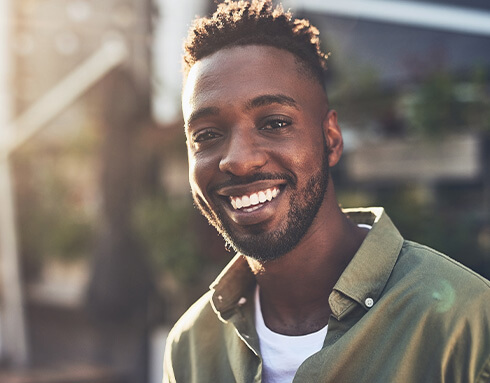 Why Choose Invisalign?
There are many advantages to choosing Invisalign over other clear aligners or traditional metal braces. For one thing, clear aligners are virtually invisible, which makes them ideal for adults and people who don't like the appearance of traditional braces. The brackets on metal braces can scratch the inside of your mouth and other clear aligners can feel bulky, but Invisalign uses a patented plastic material for their aligners that is both comfortable and durable. Invisalign patients also tend to have a shorter treatment time and fewer orthodontic appointments.
Ready to begin your journey to straighter teeth?
Ask your dentist about Invisalign during your regular biannual appointment or reach out to our front office and so we can help you get started!
Spend Less. Smile More!
We're committed to providing affordable dentistry that doesn't cut corners on quality. We offer a wide range of financial options from insurance to CareCredit® and LendingClub payment plans to help you and your family save big on the care you need.
Questions? Please feel free to reach out and one of our team members would be more than happy to answer them!
View Financial Options