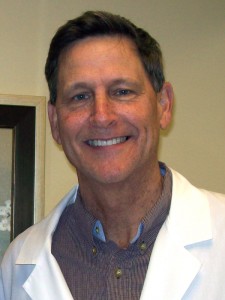 Stephen C. Hutchins, DDS
Dr. Stephen Hutchins earned his Doctorate of Dental Surgery at Emory University in Atlanta and then returned to his native state of Florida, where he practiced for fifteen years in the Tampa area before moving his family to Canton, Georgia, in the mid '90s. He assumed ownership of Dr. Carl Edge's practice and continued Dr. Edge's legacy of providing excellent care with compassion for all patients.
Dr. Hutchins has continued to advance his cosmetic skills and services through professional development, always seeking and investigating new and preventive procedures to promote the dental health of his patients. In 2005, Dr. Hutchins moved the practice from its initial home on Hospital Road to a larger site on Riverstone Drive, giving the practice some much-needed elbow room. Dr. Hutchins enjoys playing golf, tennis, and traveling with his wife, Barb.