Meet Dr. Yen Tran
March 10, 2016 4:27 pm
---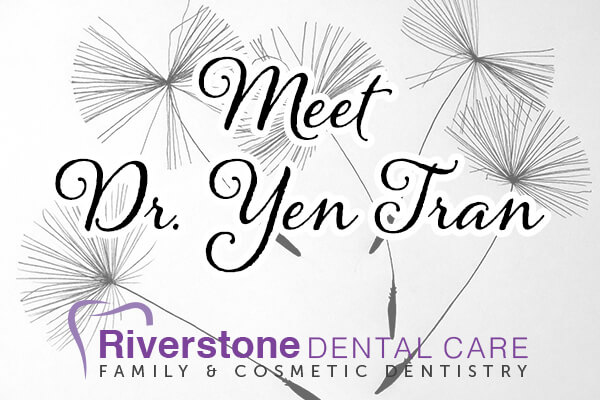 At Riverstone Dental Care, our dental team is made up of experienced and specialized dentists, dental hygienists, and dental assistants. We take pride in our thorough knowledge and genuine interest in the field of dentistry, as well as our commitment to learning new technologies and best practices.
Education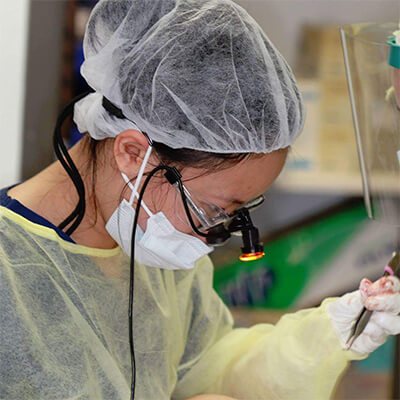 Dr. Yen Tran, DDS is from Atlanta, George where she graduated with a B.S. in biology from the University of George in 2008. After receiving her B.S. degree, she went on to complete a Master of Science degree in biology in 2009.
In 2013, Dr. Tran obtained her dental degree from Tufts University School of Dental Medicine, one of the top-rated dental universities in the country. She completed her Advanced Education in General Dentistry residency from The University of Texas Health Science Center at San Antonio, Texas in 2014.
Dr. Tran's education doesn't stop there. She continues to advance her knowledge through studying dental technology, techniques, and research. Her aim is to give her patients a healthier smile that will make them happier! She loves working with her patients and strives to earn their respect through hard work and obtaining excellent results in the lab.
Hobbies
Outside of work, Dr. Tran loves to bike, hike, play tennis, and play poker! She is a world traveler, and has so far been to Vietnam, Thailand, Singapore, Korea, England, Italy, Spain, France, Canada, Puerto Rico, St. Thomas, St. Kitts, St. John, Barbados, Mexico and Jamaica. In addition to her world travels, she has also visited many of the states in America, and looks forward to continuing her travels while learning about other cultures.
Get a healthier and brighter smile today by booking an appointment with Dr. Tran. She loves working with patients to get the healthiest and best smile possible. Give our friendly staff at Riverstone Dental Care a call to schedule an appointment, or simply fill out our contact form online!
Categorised in: Family Dental Care