Emergency Dental Care in Canton, GA
At Riverstone Dental Care, we accept same-day emergency appointments for unexpected accidents and complications. If you are experiencing a dental emergency, please give our office a call right away so we can provide instructions or prepare for your arrival at our office.
Call Now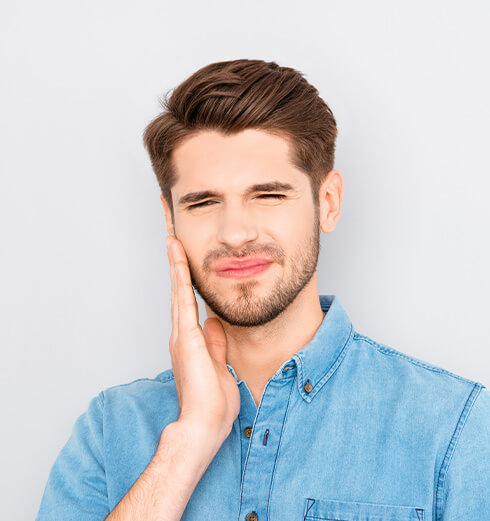 What is considered a Dental Emergency?
It can be pretty stressful when an accident occurs and you're not sure if it's a real emergency or something that can be taken care of at home. If you are uncertain if you or your family needs immediate medical attention, you are always welcome to call our office at 770-479-3846 and we can help you determine the severity of the injury. Here are some common afflictions that typically constitute a dental emergency:
Broken, Cracked, or Knocked-Out Tooth
Excessive Bleeding
Abscessed Tooth
Inability to Open Mouth
Unrelenting Pain in Teeth or Gums
Lost Dental Restoration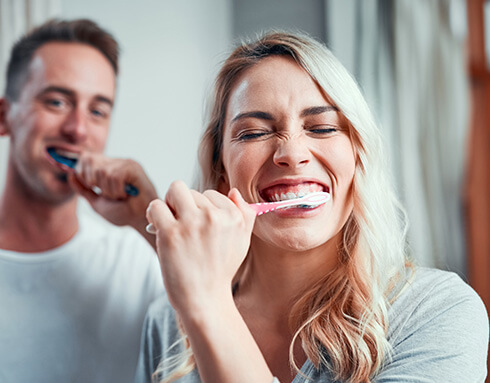 How can I avoid Dental Emergencies?
Some dental emergencies only become emergencies because there was a problem that was left untreated and now it can longer be avoided. To prevent these emergencies, maintaining a thorough oral hygiene routine and staying on top of your preventive and restorative dental care is usually enough. For those involved in high-intensity athletic activities, we offer mouthguards that can protect your teeth from trauma and damage.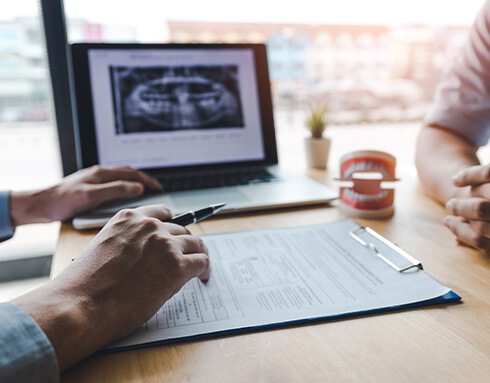 Financing Emergency Dental Care
We never want patients to avoid coming in for a dental emergency because they are afraid they won't be able to afford it. We are in-network with many insurance companies and can file insurance claims outside of our network. We also offer flexible financing options that allow patients without insurance to split up the cost of their treatments into equal monthly payments. Our ultimate goal is to always provide excellent, affordable dental care, especially when our patients need it the most.
Learn More
Spend Less. Smile More!
We're committed to providing affordable dentistry that doesn't cut corners on quality. We offer a wide range of financial options from insurance to CareCredit® and LendingClub payment plans to help you and your family save big on the care you need.
Questions? Please feel free to reach out and one of our team members would be more than happy to answer them!
View Financial Options