Common Dental Emergencies
While every patient is different, there are a few instances that nearly always require emergency dental care. If you're experiencing any of the following, please contact our office as quickly as possible.
Abscessed Tooth
Broken or Chipped Tooth
Excessive Bleeding
Inability to Open Mouth
Inflammed Gums
Knocked-Out Tooth
Lost Dental Restoration
Same-Day Dental Care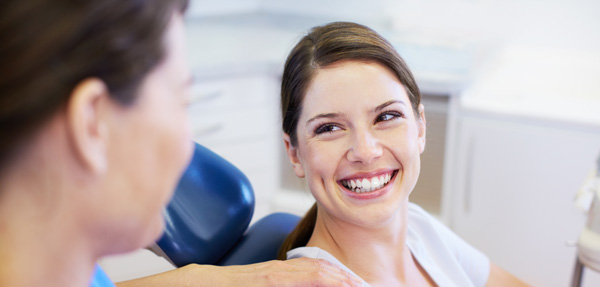 We understand how stressful it can be to find an emergency dentist who can treat you right when you need care. At Riverstone Dental Care, we reserve space in our schedule on a daily basis to accommodate emergency dentist appointments. We do everything we can to provide you with same-day dental care and get you into our office as quickly as possible.
Frequently Asked Questions
What constitutes a dental emergency?
Each patient is unique and the signs of a dental emergency may appear differently in each patient. As always, if you think you may have a dental emergency, please call to speak with a member of our team.
How can I prepare for a dental emergency?
The most effective way to avoid a dental emergency is to keep up with your routine preventive dental care. Attending a professional cleaning every six months allows our team to accurately monitor your dental health. When playing contact sports, ensure you're wearing a customized mouthguard to help prevent damaging a tooth.
How can I save my tooth if it's been knocked out?
If you're suffering from a cracked or knocked-out tooth, obtain all of the loose pieces that you can. Gently run water over them to rid them of any debris, but be careful not to remove any remaining gum tissue. If possible, place the tooth back into its socket. If you're unable to do so comfortably, transport the tooth in a small container with milk to our office.