Full & Partial Dentures in Canton, GA
Dentures are excellent replacements for missing teeth, especially if you are missing many teeth or need dental extractions. At Riverstone Dental Care, we offer high-quality full and partial dentures that are very natural-looking and durable. If you are interested in exploring your tooth replacement options, our team can work with you to find the best solution for you. Call our office today!
Get in Touch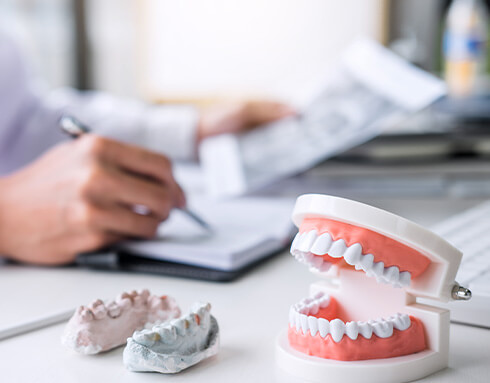 What is the process of getting dentures?
There is an initial appointment that takes place where your dentist will examine your teeth and mouth, take molds, and create your personalized dental plan. If there are any teeth that need to be removed, this will also be done and immediate dentures will be placed. Once the gums have healed and your new dentures are ready, your permanent dentures will be placed and adjustments will be made to ensure that they fit comfortably.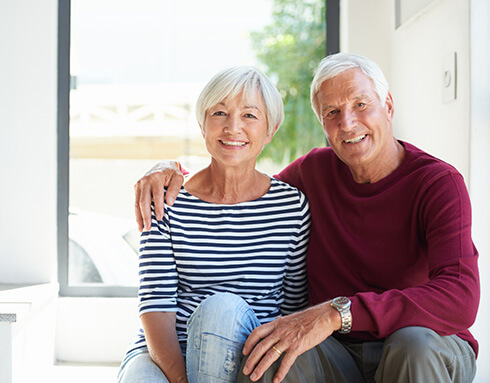 Do dentures ever feel normal?
These days, dentures look and feel more natural than ever. It's very common for there to be some soreness after dentures are placed, but once everything is healed and settled, your dentures should feel comfortable and natural. Our dentures are always custom-made, and we take great care to create dentures that fit very precisely. They should not feel awkward in the mouth. If you are still feeling discomfort after the healing process is complete, please reach out to our team so we can assist.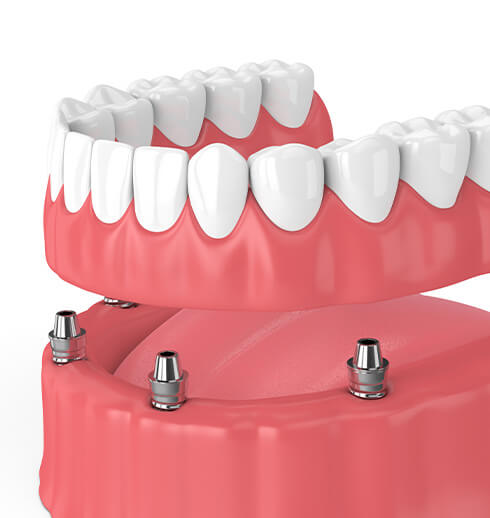 What are implant-supported dentures?
Implant-supported dentures are secured in the mouth by implants and do not rest on the gums like regular dentures. Implant-supported dentures work well when a patient does not have any healthy teeth remaining but does have a strong jawbone that can support implants. Implant-supported dentures still need to be removed every day to clean the dentures and the gums. The main advantage of having dentures that attach to implants is that they are more secure and less likely to move once attached to the implants.
Spend Less. Smile More!
We're committed to providing affordable dentistry that doesn't cut corners on quality. We offer a wide range of financial options from insurance to CareCredit® and LendingClub payment plans to help you and your family save big on the care you need.
Questions? Please feel free to reach out and one of our team members would be more than happy to answer them!
View Financial Options