Our Team in Canton, GA
At Riverstone Dental, our dedicated team is passionate about helping patients restore and improve their smiles. We have many years of combined experience and education, and we love the personal one-on-one relationships we are able to create with our patients. We can't wait to work with you and your family!
Contact Us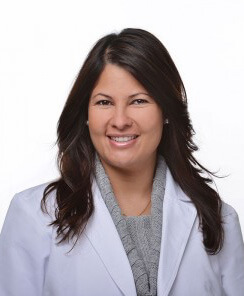 Ruximar Linkous DDS
Dr. Ruximar Linkous was born and raised in Venezuela, where she graduated from the Central University of Venezuela as a dentist in 2001. In the two years following her graduation, Dr. Linkous practiced dentistry until she made the courageous decision to come to the United States to learn English in order to specialize in periodontics. It was in Marietta, Georgia, that Dr. Linkous met her future husband, and after getting married, she made the decision to stay in the United States and make it her new home. Because of her passion for dentistry, Dr. Linkous worked as a dental assistant while applying to various dental schools to complete her international studies. With acceptance into four dental schools, she and her husband decided to move to Texas, where she attended the University of Texas Health Science Center in San Antonio. After arduous work, she completed the dental program in May of 2013, graduating with awards in cosmetic dentistry and best clinician.
Learn More About Dr. Linkous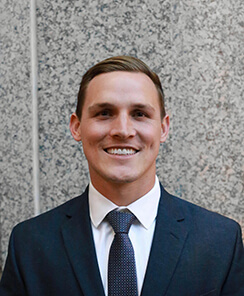 Curtis Guest DMD
Dr. Curtis Guest is honored to have the opportunity to provide quality dental care to Northwest Georgia. He was raised in Lawrenceville, GA and graduated from the University of Georgia in 2013. While in Athens, he met his wife, Anna. Dr. Guest then graduated from The Dental College of Georgia in 2017. He and his wife now live in Roswell, GA where they enjoy renovating their first home.
Dr. Guest is a highly-skilled, patient-oriented general dentist who is passionate about providing quality dentistry in a comfortable manner. He recognizes that the dental office is stressful for many people and strives to give each of his patients a positive experience. Dr. Guest takes pride in his attention to detail and understands that long-lasting, quality dentistry requires precise application of scientific and esthetic principles. After graduating from dental school, Dr. Guest spent two years working in a high-volume practice in Buckhead Atlanta where he became proficient in a wide range of procedures in all disciplines of general dentistry.
After moving to Roswell, Dr. Guest was introduced to Dr. Linkous and quickly realized that they shared many of the same practice philosophies and love for their patients. Dr. Guest is now a part of our Riverstone Dental team and is excited to bring his skills and compassion to our patients.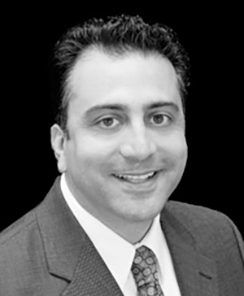 Alex Mehraban DMD
Dr. Mehraban received his dental degree from the University of Pittsburgh School of Dental Medicine in 1993. His practice focuses on comprehensive reconstruction, implants, cosmetics and sedation dentistry. Upon receiving his dental degree, he sought out more advanced training in general dentistry by completing a General Practice Residency at Genesee Hospital, the School of Medicine and Dentistry at the University of Rochester, NY.

Due to his interest in comprehensive dentistry and the field of surgery, he went on to specialize in implantology and periodontics for three additional years after his GPR at Eastman Dental Center School of Medicine and Dentistry, University of Rochester, one of the pioneer centers in clinical research.
His commitment to continuing education has led Dr. Mehraban to participate in advanced courses in his field to bring the latest, most advanced techniques and technology to his patients. He is the founder and director of Johns Creek Seminars, a study club that provides a variety of seminars on the advancements in the field of dentistry to local dentists and their teams. Dr. Mehraban is a recognized dental expert at DentalXP, the fastest growing online education site with visitors from over 140 countries.
Spend Less. Smile More!
We're committed to providing affordable dentistry that doesn't cut corners on quality. We offer a wide range of financial options from insurance to CareCredit® and LendingClub payment plans to help you and your family save big on the care you need.
Questions? Please feel free to reach out and one of our team members would be more than happy to answer them!
View Financial Options
Service to Smile About
Not all dentists are the same. This group had so much patience with my son. It is difficult to find a group as communicative and understanding of special needs. Thank you for a great visit.
- Cheryl R.
My whole family uses Riverstone Dental! They are awesome. They are all very friendly and kind. I highly recommend using them.
- Susan D.
Dr. Linkous is a great dentist she is careful professional and give you the right advice to get your best smile. She has blessed hands I recommend her 100%.
- Roris O.
I have nothing but great things to say about Riverstone Dental. I picked them because they had the best reviews and I know why... I absolutely love these ladies. Very professional office.
- John
Great experience. I had not been to the dentist in over 20 years and was really nervous, but when I arrived and met the great staff at Riverstone Dental they made me feel at ease. Everyone was great from the receptionist to the doctor and everyone in between. Doctor Tran is the best and I would highly recommend this practice.
- Jose N.
Riverstone staff were awesome!  They were very personable and me and my girls felt very comfortable. I'm so relieved that I've found this practice so my family can get regular check ups and whatever we might need. The office is really nice too, pretty and welcoming. You can believe the positive feedback! The great reviews I read were all true!
- Allison C.
What a wonderful experience to have at a dentist office. From the moment I walked through the door the staff was warm, courteous, and professional. Everyone made me feel relaxed and did an outstanding job explaining each procedure. I can't say enough about their professionalism and will return for all my dental needs.
- Bonnie H.
Dr Linkous and her staff are amazing! So gentle and caring, and they did so much for me as a new (emergent) patient, and they did it so quickly to get me out of excruciating pain! I cannot thank them or recommend them enough!
- Dee E.
I always hated going to the dentist but not here! The staff are like family and my hygienist is always so kind and gentle and the docs are great! It's worth the drive from Cumming!
- Nicole M.
Previous
Previous