Restorative Dental Services in Canton, GA
With all of the advancements that have been made in modern dentistry, tooth decay has been reduced and overall oral health has increased in recent years. However, teeth are still always at risk when it comes to decay, infection, and general damage. At Riverstone Dental, we practice conservative dentistry, which means we won't recommend invasive restorative treatments that you don't need. Our team wants to ensure that every patient gets precise treatment plans made just for them that have exactly what they need. No more, no less.
At many dental practices, when a patient schedules an appointment for restorative treatment, their dentist is only treating surface-level issues and not getting to the root of the problem. Riverstone Dental Care uses a comprehensive approach based on philosophies taught by the Dawson Academy, which allows our team to thoroughly assess patients and offer detailed treatment plans that produce better, long-term results. If you are interested in experiencing the difference of working with our team at Riverstone, please get in touch with us, and we will be happy to answer any questions you have or schedule an appointment for you.
Contact Us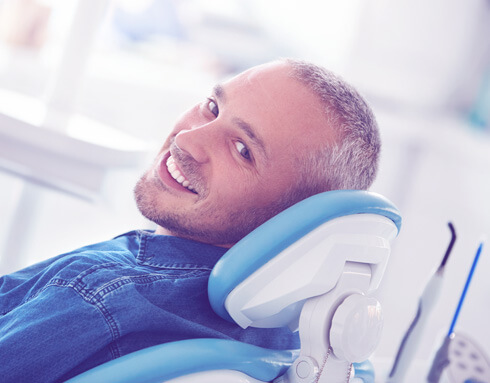 Start-to-Finish Dental Implants
There's no need to go to several different dental offices for implants, we can do everything from placing the implant to polishing your shiny new artificial tooth!
Learn More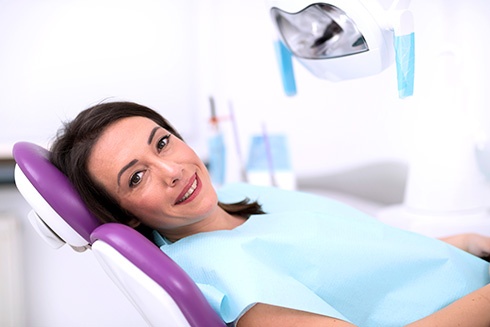 Dental Crowns
Dental crowns are essentially tooth-colored caps that are placed over teeth that have been weakened by tooth decay or dental trauma. Crowns also restore the appearance of teeth, and they are custom made to blend in seamlessly with the rest of the patients' smile.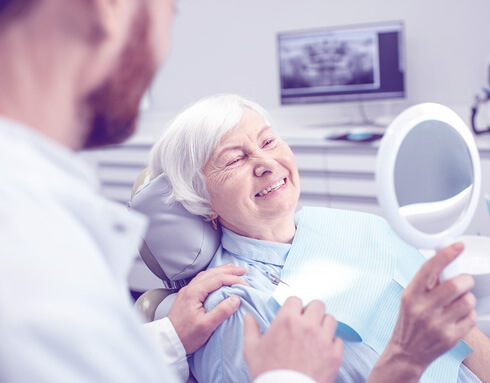 Full Dentures
If you are missing all of your teeth, a set of full dentures might be a good option for you. We create custom, comfortable dentures for patients of all ages.
Learn More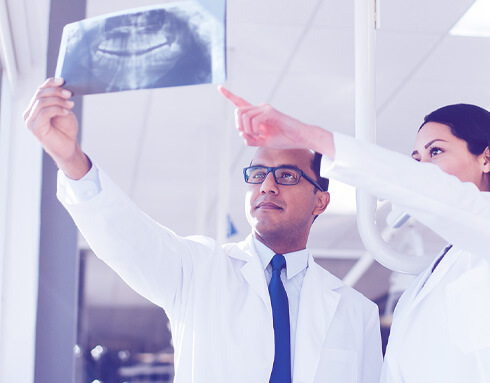 Root Canal Therapy
Root canals are a good way to cure an infected or damaged tooth while still preserving the tooth itself and restoring it to be good as new.
Learn More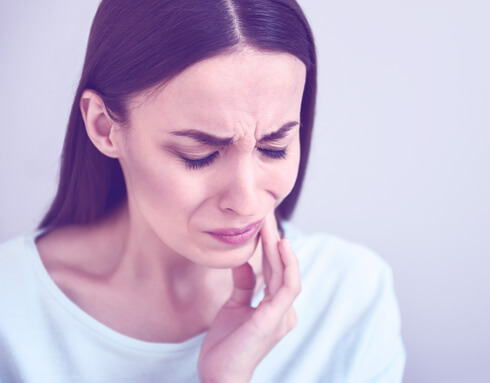 Emergency Dentistry
We accept dental emergencies. If you have a broken or knocked out tooth or an unrelenting toothache, give our office a call and we will be happy to see you as soon as you can come in.
If you have any further questions or you would like to schedule an appointment, feel free to reach out! Our dedicated team has years of experience providing restorative dental services.
Learn More
Dental Bridges
If you are missing a tooth or several teeth in a row, dental bridges can work well to "bridge" the gap created by missing teeth. They are essentially three or more dental crowns that are attached together and are made to fit over the abutment teeth on either end.
Partial Dentures
Partial dentures are removable appliances that are designed to fit into spaces where several teeth are missing, and metal clasps are used to hold them in place.
Hybrid Fixed Dentures
Hybrid dentures offer the stability of implant-supported dentures, but do not require a titanium implant to be implanted for every single tooth. All you need for a full mouth restoration is four implants on the bottom and four on the top!
Learn More
TMJ Treatment
TMJ and TMD are used to describe pain that emanates from the temporomandibular joint in the jaw, caused by trauma or teeth clenching or grinding at night. We offer custom nightguards for TMJ patients to keep the muscles relaxed to relieve the pain.
Grinding & Bruxism
Teeth grinding on a nightly basis can really take a toll on the teeth and jaw. A complete evaluation by our doctors can help find the cause of your grinding and determine the treatments needed to prevent more damage.
Spend Less. Smile More!
We're committed to providing affordable dentistry that doesn't cut corners on quality. We offer a wide range of financial options from insurance to CareCredit® and LendingClub payment plans to help you and your family save big on the care you need.
Questions? Please feel free to reach out and one of our team members would be more than happy to answer them!
View Financial Options