Sedation Dentistry in Canton, GA
From mild dental anxiety to extensive dental work, there are many different reasons why patients choose to receive sedatives during dentist appointments. At Riverstone Dental Care, we offer several choices for sedatives, including laughing gas, oral conscious sedation, and IV sedation. Our team always uses a comprehensive approach when assessing patients to ensure that everything in their treatment plan is done with their best interests in mind. If you are interested in learning more about your sedation options, please get in touch with our office and we will be happy to answer any questions!
Get in Touch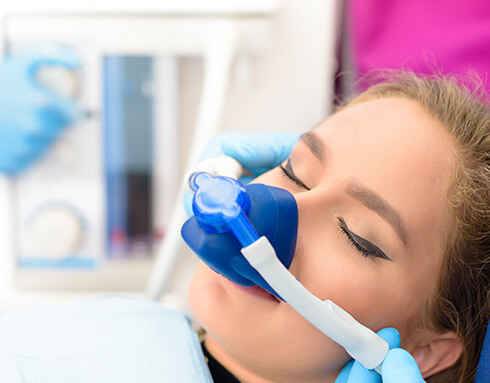 Nitrous Oxide
Nitrous oxide, commonly known as laughing gas, is frequently used for minor dental procedures and dental anxiety. Before the treatment begins, a mask will be placed over the nose so that the nitrous oxide can flow into the nose while the procedure is occurring. Once everything is finished and the mask is removed, most patients feel back to normal within a couple of minutes and it is safe for them to drive home. All of our doctors can administer nitrous oxide sedation to patients who choose to utilize it.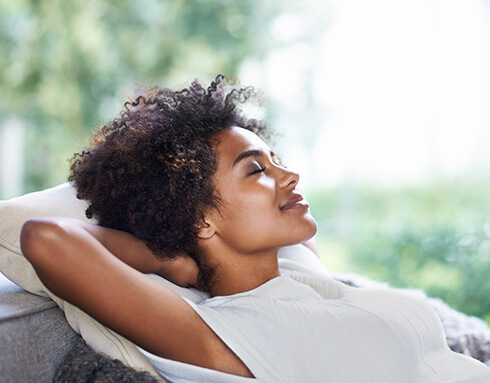 Oral Conscious Sedation
Oral conscious sedation is stronger than laughing gas and involves taking a pill prior to a dental procedure so the patient is comfortable and relaxed. It is conscious sedation, so the patient is awake during the procedure but is in a groggy, dream-like state. Some patients are so relaxed that they fall asleep during the appointment, but can usually be awakened easily. Patients who choose to utilize oral conscious sedation will need a friend or family member to drive them home after their appointment. All of our doctors can work with patients who decide to use oral conscious sedation.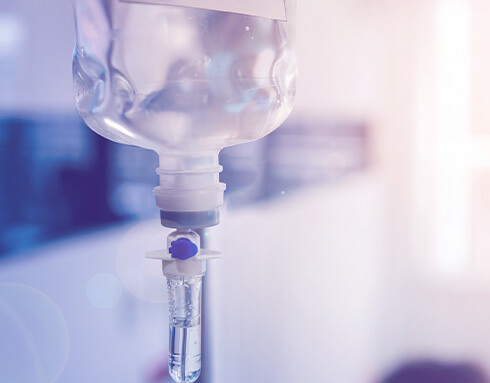 IV Sedation
Our team uses IV sedation for more extensive dental work, like oral surgery, to render the patient unconscious for the duration of the treatment. A thin needle is placed into the arm or hand and the sedative takes effect very quickly. Patients have no memory of the procedure itself and typically wake up feeling groggy or disoriented. Everyone who receives IV sedation is required to have a friend or family member stay during their appointment and drive them home afterward. Dr. Alex Mehraban is a certified periodontist who has completed extensive training in IV sedation and periodontal surgery, and he has years of experience administering IV sedation safely and effectively.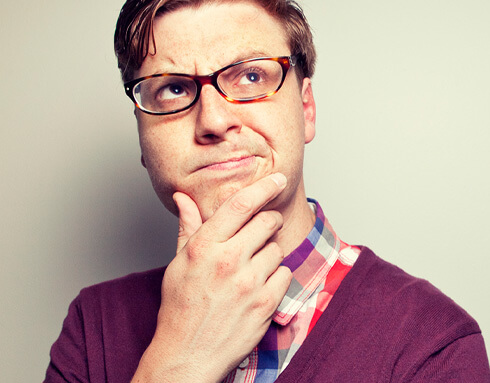 Is Dental Sedation Safe?
Dental sedatives are safe and effective treatments that virtually anyone can utilize. Patient safety is our top priority, and our dedicated team of professionals work very hard to ensure that our patients have safe and enjoyable experiences in the dentist's office. If you have any further questions or want to learn more about how dental sedation can benefit you, feel free to reach out!
Contact Us
Spend Less. Smile More!
We're committed to providing affordable dentistry that doesn't cut corners on quality. We offer a wide range of financial options from insurance to CareCredit® and LendingClub payment plans to help you and your family save big on the care you need.
Questions? Please feel free to reach out and one of our team members would be more than happy to answer them!
View Financial Options