Welcome to Riverstone Dental Care
Our goal is to change the way people view dentistry by providing a warm, welcoming office space with state-of-the-art treatments and technology. We offer a full suite of patient amenities and utilize advanced technology to ensure that our patients receive the highest-quality care from the lobby to the treatment rooms. You shouldn't have to settle for a dentist's office that you don't love. We invite you to schedule a visit at Riverstone Dental Care. We'll go above and beyond to make your experience a great one!
Contact Us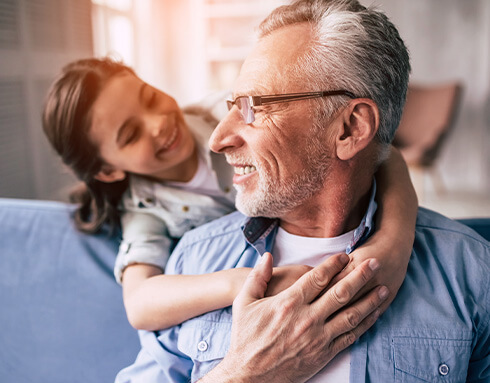 Sit Back & Relax
We want patients of all ages to feel comfortable and at ease while getting the treatment they need. Our friendly team will always greet you with a smile and quickly check you in so that you can enjoy our patient amenities and relax before your appointment begins.
Cozy Seating Area
Soft Pillows & Blankets
Complimentary Beverages
TVs Throughout Office
Guest WiFi
Bose Noise-Cancelling Headphones
State-of-the-Art Technology
We strive to stay on the leading edge of dentistry by investing in modern technology, taking continuing education courses, and attending group training and seminars. Dentistry is an evolving medical field and we're passionate about providing our patients with high-end, advanced treatments to improve their oral health.
Digital X-Ray Machine

With digital X-rays, we can take almost-instant, precise imaging of the teeth, soft tissue, and nerve paths. Our digital X-rays provide great insight for diagnoses and treatment planning.

Intraoral Camera

Intraoral cameras allow us to project a live video feed of our patients' mouths onto a screen. We utilize intraoral cameras to show patients any dental issues we've spotted and walk them through their diagnoses.

3M™ True Definition Scanner

The 3M True Definition Scanner takes digital impressions of our patients' smiles. Instead of dealing with the hassle of impression trays, we can quickly and effectively gather accurate digital impressions.

AMD Soft Tissue Laser

We use our AMD laser to treat patients with advanced periodontal disease. The AMD laser eradicates harmful bacteria, stimulates gum growth, and promotes quick healing.

DEXIS CariVu™

The DEXIS CariVu™ is a portable device that detects tooth decay efficiently and creates high-quality diagnostic images that are easy to assess and can be saved in a patients' file for future use.

T-Scan

T-Scan technology is used to assess the occlusion of a patient, which measures how the teeth come in contact with each other. It provides highly accurate data that our team uses to create treatment plans for different services, like custom Invisalign plans.