Dental Implants in Canton, GA
Missing one or more teeth can be more than just a cosmetic problem; it can lead to misaligned or crooked teeth, bone deterioration, and it can even change the shape of your face. Fortunately, dental implants are a great way to restore your smile back to the way it was. Dental implants are made of very sturdy, durable material and when taken care of properly, they can last a lifetime.
Book Your Appointment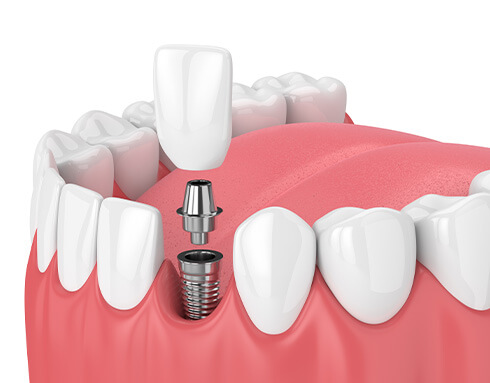 What is the process of getting dental implants?
After the initial consultation where your dentist will examine your teeth and create your personalized dental plan, an appointment will be scheduled for implant surgery. During this appointment, a titanium post will be placed in the gum where it will begin to fuse to the jawbone. A few weeks later, another appointment will take place after the post is secure so the artificial tooth can be attached. After that, you are left with a complete, natural-looking smile.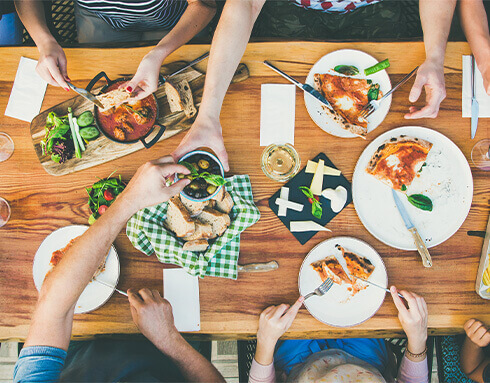 Can I eat normally after getting dental implants?
We recommend eating soft foods and avoiding particularly hard or crunchy foods for at least a few weeks following a dental implant procedure. This is because the implant is fusing with the jawbone during this time, and any disruption during the fusion process could create problems. Foods that are really hot, cold, or spicy should be avoided as well. You shouldn't drink anything through a straw either, as that could create a dry socket. Once healed however, you are free to return to your normal eating habits.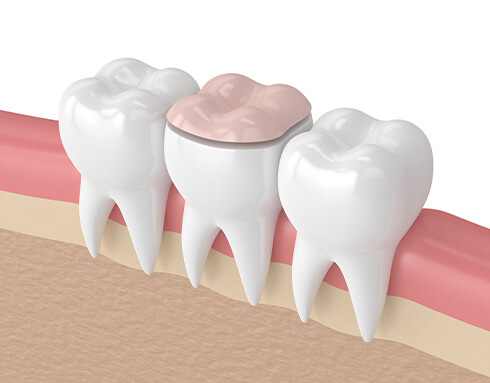 Is a dental implant better than a crown?
Neither procedure is better than the other; they're different services used for different situations. Crowns are placed on top of existing teeth, whereas implants are used to replace missing or pulled teeth. Implants last considerably longer than crowns do, but there is more dental work involved, so it really comes down to what the patient needs and prefers.
Ready to restore your smile? Have more questions?
Get in touch with our team and we will be more than happy to assist you!
Spend Less. Smile More!
We're committed to providing affordable dentistry that doesn't cut corners on quality. We offer a wide range of financial options from insurance to CareCredit® and LendingClub payment plans to help you and your family save big on the care you need.
Questions? Please feel free to reach out and one of our team members would be more than happy to answer them!
View Financial Options