Tooth-Friendly Holiday Gifts for Kids to Enjoy All Year Long
December 14, 2016 1:43 pm
---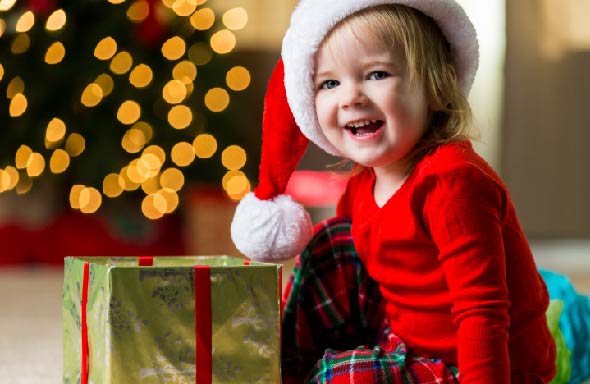 Looking to incorporate better oral health into your holiday gift-giving? These tooth-friendly holiday gifts for kids will not only inspire you, but will also keep your children in a healthy mouth and tooth care routine during the holidays and year-round. From flavored toothpaste to dentist-approved candy and fun things that keep children interested in oral health, here are a few options your kids and dentist will love.
Flavored Toothpaste
Looking for a great holiday stocking stuffer, or perhaps a Hanukkah or birthday gift for children under 12? Flavored toothpaste is a great way to get kids excited about brushing their teeth the recommended two times daily. With flavors like strawberry, watermelon, raspberry, and more, some of the top toothpaste brands have a variety of available flavors that children love and dentist approve. Not sure which one works best for your child? Someone from our team would be happy to assist you in choosing a brand that suits your child's needs.
Books about Teeth
Continue educating your child about the benefits of oral health with children books about dental health. Whether your little one is curious about loosing teeth or how to maintain a healthy mouth, there are plenty of children's books out there on the topic. Check out "Where Do Our Baby Teeth Go?" by Vilasinee Bunnag, or popular read "Brush, Floss, and Rinse" by Amanda Tourville.
Tooth-Friendly Snacks
Ever wonder if there are tooth-friendly candies available out there? Dentist-developed Tom and Jenny has chocolate and original caramels that are naturally sugar free and delicious. Developed with oral health in mind, they are also made to be nutritional and safe for those with diabetes. Its a win-win situation.
Toothbrush Timers
Last but definitely not least, fun tooth brushing timers like the two-minute Twooth Timer for adults and kids are a great way to teach your child about brushing their teeth adequately and completely. It is recommended that children brush their teeth for two minutes or more twice a day in order to ensure the best oral health. The Twooth Timer is easy to use and can be fun practice for future routine.
Need more suggestions? Contact us and schedule a family friendly appointment with Dr. Linkous or Dr. Tran. Happy holidays and cheers to oral health.
Categorised in: General Dental