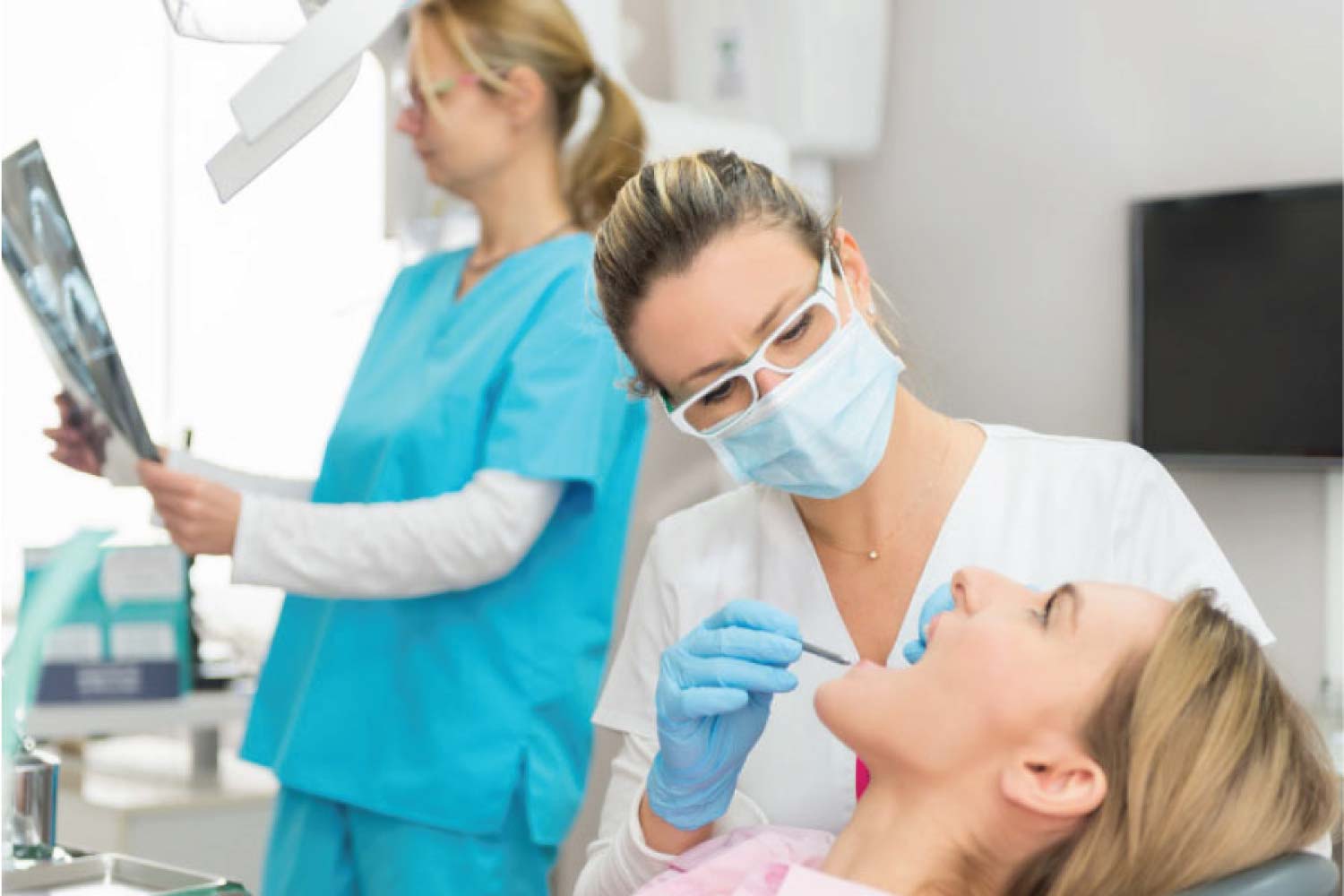 Why Visiting the Dentist Twice a Year Is Crucial
June 16, 2023 4:21 pm
---
With everything going on in our busy lives, sometimes regular dentist visits may slip our mind. We all know that we should schedule routine check-ups and cleanings every six months, but maybe it's been more like eight or ten months or even a year since your last trip to the dentist. Here are a few reminders why it's so crucial to visit the dentist twice a year.
Professional Cleanings
One of the top reasons to go to the dentist every six months is to get your teeth professionally cleaned. Daily brushing and flossing are a key component of maintaining oral health, but a professional cleaning allows your dental team to thoroughly remove any plaque and tartar buildup from your teeth, lowering the risk of issues like gum disease and tooth decay. A dental hygienist will use special tools to get into every nook and cranny, leaving you with a crystal clean smile.
Early Detection of Issues
It's also important to see your dentist twice a year to get a comprehensive check-up. Your dentist will conduct an examination to make sure that everything looks and feels good with your teeth and gums. Depending on how long it's been since your last visit, you may also get dental X-rays that can help detect dental issues that may not be readily apparent in a visual exam. Visiting the dentist every six months ensures that, if an issue does develop, it's more likely to be caught early.
Regular Maintenance
Office visits give your dentist a chance to keep an eye on anything that requires ongoing consideration. Maybe you have shown signs of potential gum disease that your dentist needs to monitor, or perhaps you have to get regular fluoride treatments to strengthen your teeth enamel. Trips to the dentist every six months provide the opportunity to keep up with any conditions that require consistent maintenance.
Comprehensive Family Dentistry in Canton, GA
By being proactive and visiting the dentist twice a year, you can prevent potential dental issues and keep your teeth and gums healthy. At Riverstone Dental Care, we welcome patients of all ages to our comfortable office and strive to make sure you leave with a smile on your face. It's never too late to implement healthy habits, so schedule your next routine dentist visit with us today!
Categorised in: Dental Cleaning & Exam, Family Dental Care, Oral Health