6 Tips for Choosing a Dentist in Canton, GA
March 29, 2017 4:00 pm
---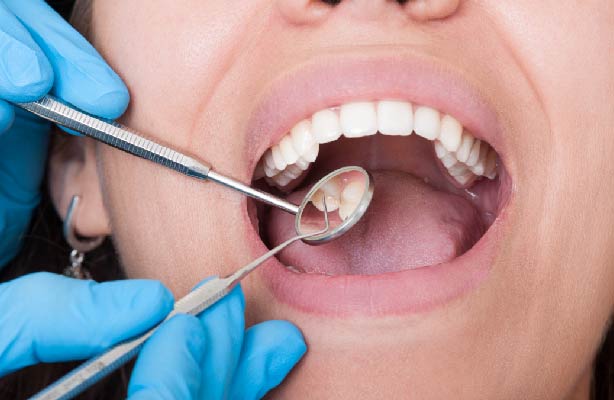 Finding a dentist can be overwhelming, so we've put together some helpful tips on how to find a dental practice that is right for you in Canton, GA.
Personal Recommendation
Ask family, friends, neighbors, co-workers, and even your primary care doctor if they can recommend a dentist. If you're moving, ask your current dentist if they suggest a practice in Canton. You can also contact the Georgia Dental Association for guidance.
Qualifications
Once you have a list of recommendations, check out each dentist's qualifications. You can do this by calling the dental practice, your insurance carrier, and referring to the Georgia Board of Dentistry. Online research can also assist in verifying education and training. It is worthwhile to ask how often the dentist attends conferences and continuing education workshops.
Comfort
When selecting a dentist, it's important to visit several dental practices before you settle on one dentist. By doing this, you can see how comfortable you feel with each dentist. Can you tell him or her about your symptoms and ask questions about procedures? Do you feel like the dentist understands your concerns? Does the dentist explain treatment options well? Is the dentist too aggressive when he or she handles your teeth?
You should also consider the dental staff and the office itself. Is the office clean, neat, and orderly? Are instruments handled hygienically and with care? Does the dental staff wear protective gloves and other gear? Are they helpful and willing to answer questions about procedures and payment?
Convenience
Another important aspect to consider is convenience. Are the practice's hours convenient for your work or school schedule? Are their offices close to your home or work? How flexible is the practice with scheduling appointments? Will you sit in the waiting room long, or will you be called back promptly?
Emergency Care
It's important to prepare for the worst, so be sure to ask how a practice handles emergencies during normal office hours, at night, and on a weekend. Dentists often make arrangements with a colleague or emergency referral service if they are unable to tend to emergencies.
Cost
Cost can often determine which dentist you ultimately choose. To alleviate financial strain, make sure that the dentist takes your dental health plan, if you have dental insurance. You should also inquire as to whether information about fees and payment plans is provided before treatment is scheduled. If applicable, ask for estimates on common procedures such as X-rays, oral exams, cleanings, and cavity fillings. If your insurance requires referrals to specialists, make sure the dentist can provide them.
If you're looking for a dentist in Canton, GA, be sure to check out Riverstone Dental Care. We are a family-friendly practice that offers all treatment and services you may need to get the healthy smile you want. Our friendly dental team will work with you to determine how we can meet all of your dental needs.
Contact Us Today
Categorised in: Family Dental Care