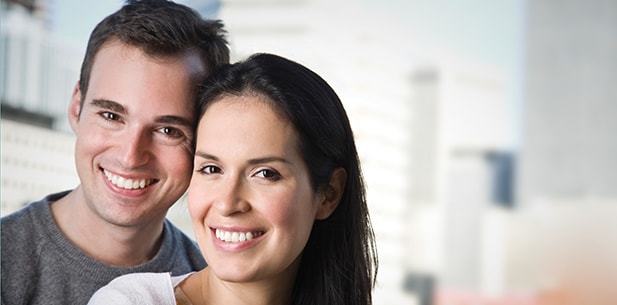 Riverstone Dental Care uses advanced dental technology to give you the most precise and comfortable treatment possible. Modern technology has reinvented the dental chair: procedures are now not only more exact, but they are also more pleasant than ever. If you suffer from any level of dental anxiety, you can rest assured that Riverstone Dental is ready to make your visit relaxing through many options, including:
Oral Conscious Sedation
Nitrous Oxide (Laughing Gas)
3M™ True Definition Scanner
AMD Laser
Intraoral Camera
Digital X-rays
Air Abrasion
Our advanced dental technology improves your dental visit in many ways. With our state-of-the-art technologies, you can look forward to:
Comfortable & stress-free dental visits
The most accurate diagnosis
Very precise records of your treatment
To find out more about how we can accommodate you for your next dental appointment, please feel free to give us a call at anytime.
3M™ True Definition Scanner
Our 3M True Definition Scanner gives us the ability to take impressions with more detail and higher accuracy. The tool is a small handpiece that resembles a wand, which we use to take a series of digital images of your mouth. Taking digital impressions is a much more comfortable method compared to traditional, messy impressions. Instead of using tray molds that could possibly prompt a patient's gag reflex, we can quickly create a 3D virtual model.
Having digital images means that we can send off your images faster so your treatment can be completed sooner. With this precise technology, we can provide our patients with better-fitting restorations, such as dental crowns, and minimize the need for remakes and adjustments.
AMD Laser
We use our AMD laser to perform a variety of soft tissue procedures, such as periodontal care (also referred to as gum therapy). If you have periodontal disease, we can use the laser to remove any of the infected gum tissue without damaging any of the surrounding, healthy tissue.
Laser technology enables us to provide quicker, gentler treatments that result in a faster recovery time for you. The benefits of this revolutionary technology also mean that anesthesia might not be necessary. Laser dentistry is a minimally invasive alternative to conventional surgery.
Intraoral Camera
If you have ever wondered what the back of your teeth look like or what exactly your dentist is seeing, then you will be excited to know that Riverstone Dental uses an intraoral camera to help you understand the anatomy of your unique mouth.
The intraoral camera is also used to make an accurate diagnosis, and is capable of taking images that allows for a permanent record of treatment. This helps both you and your dentist understand your specific dental health needs.
Digital X-rays
Digital X-rays use less radiation than previous X-rays, and there is also no wait time for the images. They are available only seconds after being taken, which means you can view your images during your visit.
Since the images are digital, we can also enhance and enlarge the images which allows us to more accurately see where problems may be developing.
Air Abrasion
Many of our patients have anxiety or fear when it comes to dental drills and the sounds and smells associated with it. As part of our ongoing commitment to provide you with a comfortable, relaxing dental experience, our team is pleased to offer air abrasion in Canton, GA. Air abrasion is an advanced, drill-less technology that uses a strong particle stream to remove decay and aid in treatment. Our skilled dentists, Dr. Linkous and Dr. Tran, are trained to use air abrasion to help you have a more positive dental experience.
What are the advantages of air abrasion?
There are many advantages to using air abrasion when compared to traditional drilling methods. Air abrasion is heatless, noiseless, and greatly reduces the need for anesthesia and sedation. It also leaves as much of your original tooth structure intact as possible, promoting the overall health of your tooth. Air abrasion is a fairly quick process and even helps us perform multiple treatments in a single visit. If you are interested in coming to a dental office without the noisy whirring and vibrations of drills, we encourage you to come and visit us at Riverstone Dental Care. We would love to show you all of the many benefits available at our office.
Sedation Dentistry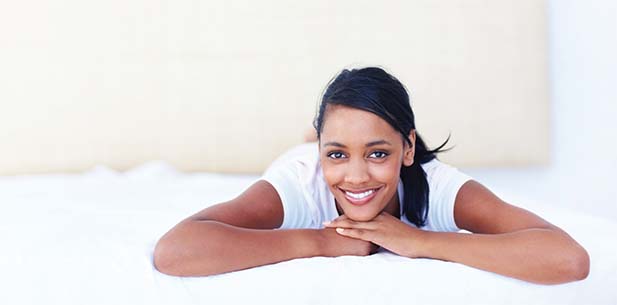 At Riverstone Dental, we provide sedation dentistry for those who are a little nervous about visiting the dentist. If you are scared of being in the dental chair, then let us know and we can discuss which options are best for you.
One of these options is oral conscious sedation. You will be given a carefully prescribed pill to take before your dental visit. The medication will make you feel relaxed during your visit, however not so relaxed that you fall asleep!
Another option is nitrous oxide, also known as laughing gas, which is a combination of oxygen and nitrous oxide that you breathe through a mask. Your dentist can control the amount of nitrous oxide you breathe in, thus controlling the amount of sedation you need. This sedation wears off quickly, allowing you to go about your day after your dental visit.
Want to help your dental anxiety? Find out more about our sedation options.
Learn More