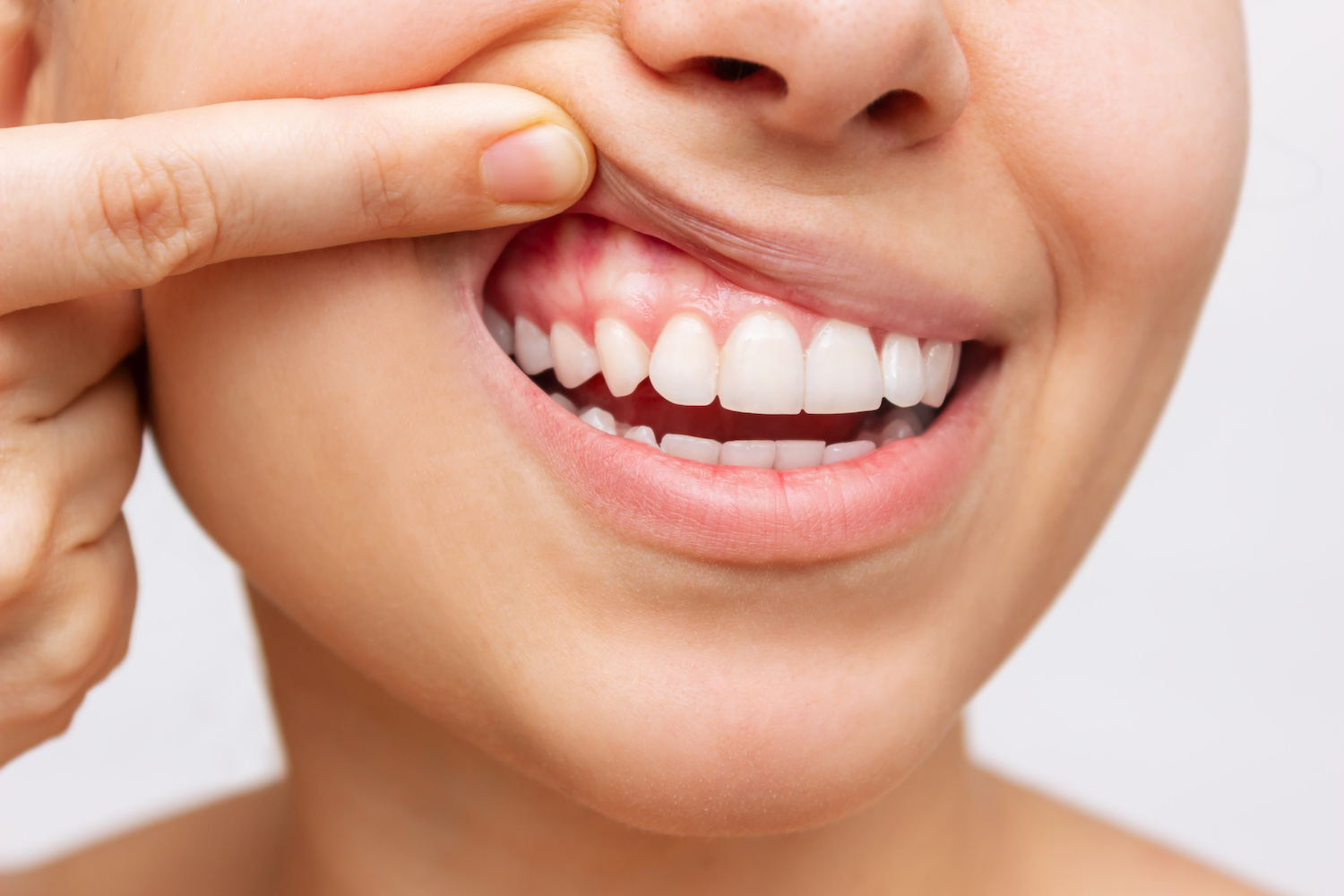 All About Periodontal Care
March 1, 2022 2:34 am
---
While teeth may seem like the star of the show in terms of dental care, you can't forget about the gums. Gum care, or periodontal care, is a crucial part of maintaining a healthy smile.
How to Maintain Healthy Gums
Many of the things you should do to keep your teeth clean applies to your gum health as well. Here are some of the main ways you can practice periodontal care:
Brush your teeth twice a day for two minutes each time.
Floss every day.
Quit the use of tobacco products (chewing and smoking).
Use alcohol-free anti-gingivitis mouthwash.
Maintain regular visits to the dentist for a professional cleaning.
Consume a balanced diet and drink plenty of water.
Signs Your Gums Need TLC
How will you know if your gums aren't in the best condition? There are a few common signs you can look out for. Gums that are bleeding, swollen, or tender to the touch may be infected. If you have a permanent tooth that feels loose, that can also signal severe gum disease. If you've noticed that your gums are receding and your teeth look longer, you should also get that checked out by a dental professional.
Gum Disease Treatment
If it's determined that you have gum disease, what kind of treatment you get will depend on the severity of your case. Treatment ranges from a deep cleaning (known as a scaling and root planing) to antibiotics to gum surgery (which these days can be done with lasers).
If you need help with your periodontal care, contact us at Riverstone Dental Care. We provide gum disease treatment at our Canton practice in addition to our other dental services. To make your visit as enjoyable as possible, we provide relaxing patient amenities, including soft pillows and blankets, complimentary beverages, TVs, WiFi, and noise-cancelling headphones.
Categorised in: Gum Health