Are Accelerated Braces Right for You?
August 16, 2017 9:00 am
---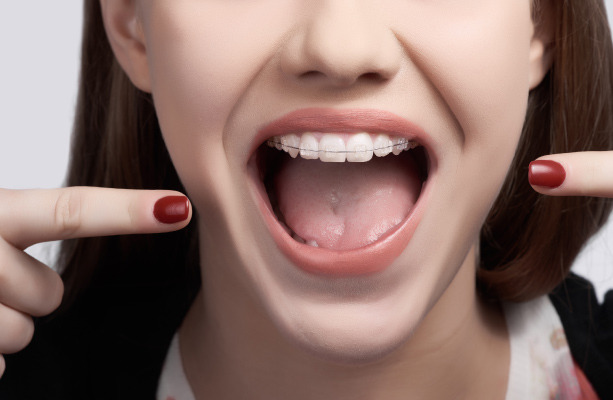 Has your crooked smile been bothering you for way too long? Do you not like to show your teeth when laughing, smiling for photos, or even talking with friends or strangers? An imperfect smile can negatively impact your self-esteem and confidence, hurting you in ways you may not even realize. Everyone should feel really good about their smile! Now you can more quickly than ever before, too, thanks to accelerated braces.
Accelerated Braces
Braces may conjure images of teenagers in bulky, metal braces with rubber bands and even headgear. Don't worry; when we talk about accelerated braces, this is not what we are referring to!
Accelerated adult braces, such as Six Month Smiles®, take as little as six months to perfect your teeth. Six Month Smiles, offered right here at Riverstone Dental Care, uses thin, barely noticeable wires to straighten teeth in a fraction of the time. This treatment is great for most ages, but it's particularly useful for adults who feel they're too old for braces.
The truth is, Six Month Smiles will get you a beautiful, straighter smile in just six months. A small blip of time will fly by, and the results will have you smiling more confidently than ever before!
Oral Health Benefits
Not only will straighter teeth make you feel better about yourself, but straighter teeth can also have oral health benefits. It can be really difficult to clean the crevices between teeth that are crooked. Having straighter, more aligned teeth can reduce the risk of gum disease and unnecessary staining. With straighter teeth, you'll be able to floss with ease, and easily clean all surfaces of your teeth.
Schedule a Consultation Today
Why wait any longer for a beautiful smile? Schedule an appointment now with Riverstone Dental Care to get the smile of your dreams. Call our friendly team and let them know you are interested in Six Month Smiles. We'll schedule a consultation to go over your health history and find out if Six Month Smiles is right for you. We can't wait to get you the beautiful smile you've always wanted!
Contact Us Today
Categorised in: Uncategorized