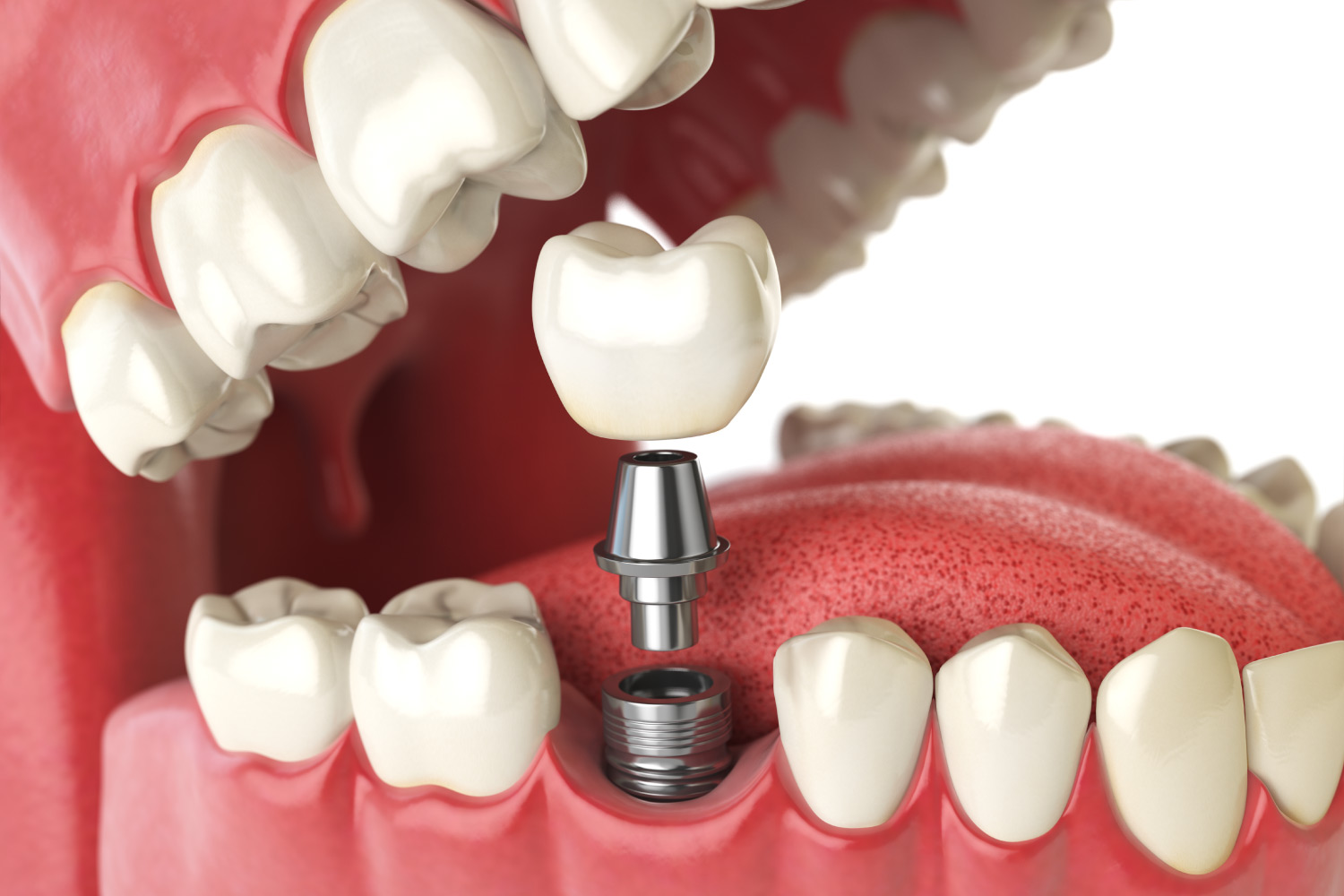 Are Dental Implants Permanent?
October 27, 2020 6:47 pm
---
If you're missing teeth, Riverstone Dental Care can help you once again achieve a complete and fully functioning smile. We offer a variety of restorative dental services, including dental implants, a popular tooth replacement solution. Here, we'll go over how dental implants work and what you can expect after you get them!
How Dental Implants Work
Dental implants consist of biocompatible, titanium screws that are designed to replace tooth roots. They are surgically placed into the jawbone and fuse with the bone over time. Once fusion is complete, the dental implants provide a stable foundation for tooth restorations to attach to at the gumline. Whether you're missing one tooth or many, there are many natural-looking tooth restorations available, including:
Dental crowns for single tooth replacement
Dental bridges to replace one tooth or many teeth in a row
Dentures to replace a full or partial arch of teeth
For an implant to be successful, a patient must have sufficient jawbone strength prior to the procedure. We carefully screen candidates to reduce the chance of implant failure. Patients with insufficent jawbone density may still qualify after a bone graft procedure. We'll discuss your options during your consultation!
What Are the Benefits of Dental Implants?
Dental implants are a revolutionary restorative option that can provide life-changing results for patients because they are firmly anchored into the jawbone, which prevents bone degeneration. They offer a wide array of benefits for patients seeking tooth replacement:
Easy Maintenance
Natural Look & Feel
Eat & Speak with Ease
Fuller Cheeks & Lips
More Youthful-Looking Appearance
Do Dental Implants Last?
Absolutely! Dental implants permanently fuse with the jawbone to provide stability, comfort, and strength. Once in place, patients don't have to worry about their replacement teeth slipping or sliding. They won't budge or move while eating or speaking.
To keep your implants strong, be sure to: brush and floss every day; keep up with routine dental checkups and cleanings; consume a balanced diet; avoid tobacco products; and wear a nightguard if you grind your teeth at night. However, over time, dental implants or your tooth restorations may still need maintenance or repair. At each of your checkups, we'll evaluate the condition of your implant and let you know if we identify any problems.
Tooth Replacement in Canton, GA
Looking for a permanent tooth replacement solution? We'd love to help you achieve a full smile! Our team at Riverstone Dental Care can fabricate and place durable dental implants to give you back your confidence. Please contact our office to schedule your dental implant consultation.
Categorised in: Restorative Dental Care