Easter Candy Alternatives
April 10, 2019 2:26 pm
---
So many people use Halloween, Christmas, and Easter as an excuse to sneak sugary treats into their diet. While candy is prevalent at these times, that doesn't mean you get a pass when it comes to tooth health. The bottom line is that candy and other sugary treats are dangerous for your oral health. Here are a few alternatives to traditional Easter sweets.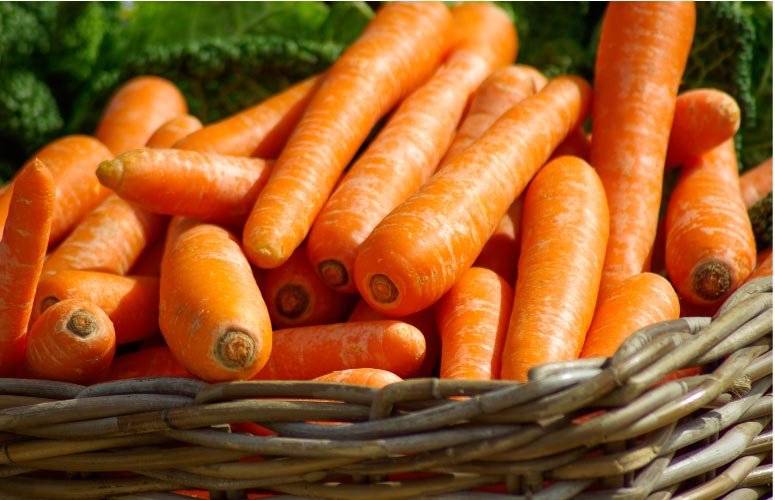 Carrots
Make like the Easter bunny and choose a carrot over that pack of sugar coated marshmallows. Carrots are one of the best snack choices you can make when it comes to your oral health. Not only are they healthy for you, but these crunchy orange veggies will clean your teeth while you chomp away, removing some of the plaque from the surface of your teeth.
Hard-boiled Eggs
Eggs are everywhere at Easter time, you paint them, you hide them, and you should be sure to save a few to eat, too. While cream or peanut butter filled chocolate eggs line the shelves each April, real eggs are a much healthier option, packed with protein and other good stuff.
Dark Chocolate
If you need a little candy in the mix, stick with dark chocolate. Studies have shown that dark chocolate can actually fight plaque and decay, and may even be more effective than flouride. Be sure to stick with a low sugar, dark chocolate in order to reap these benefits.
Fruit
Here's another sweet solution, and one that will look pretty in an Easter basket: fresh fruit. Fresh fruit often tastes even better than candy. Opt for a juicy orange or a crisp apple, which, like carrots, will remove some plaque as you munch.
With these tips you should be able to get through this Spring with no tooth trouble. If you do sneak a piece of carrot cake on Easter Sunday, remember to follow up by brushing and flossing your teeth. After the holiday, make sure your biannual cleaning and exam is on the books with us here at Riverstone Dental Care.