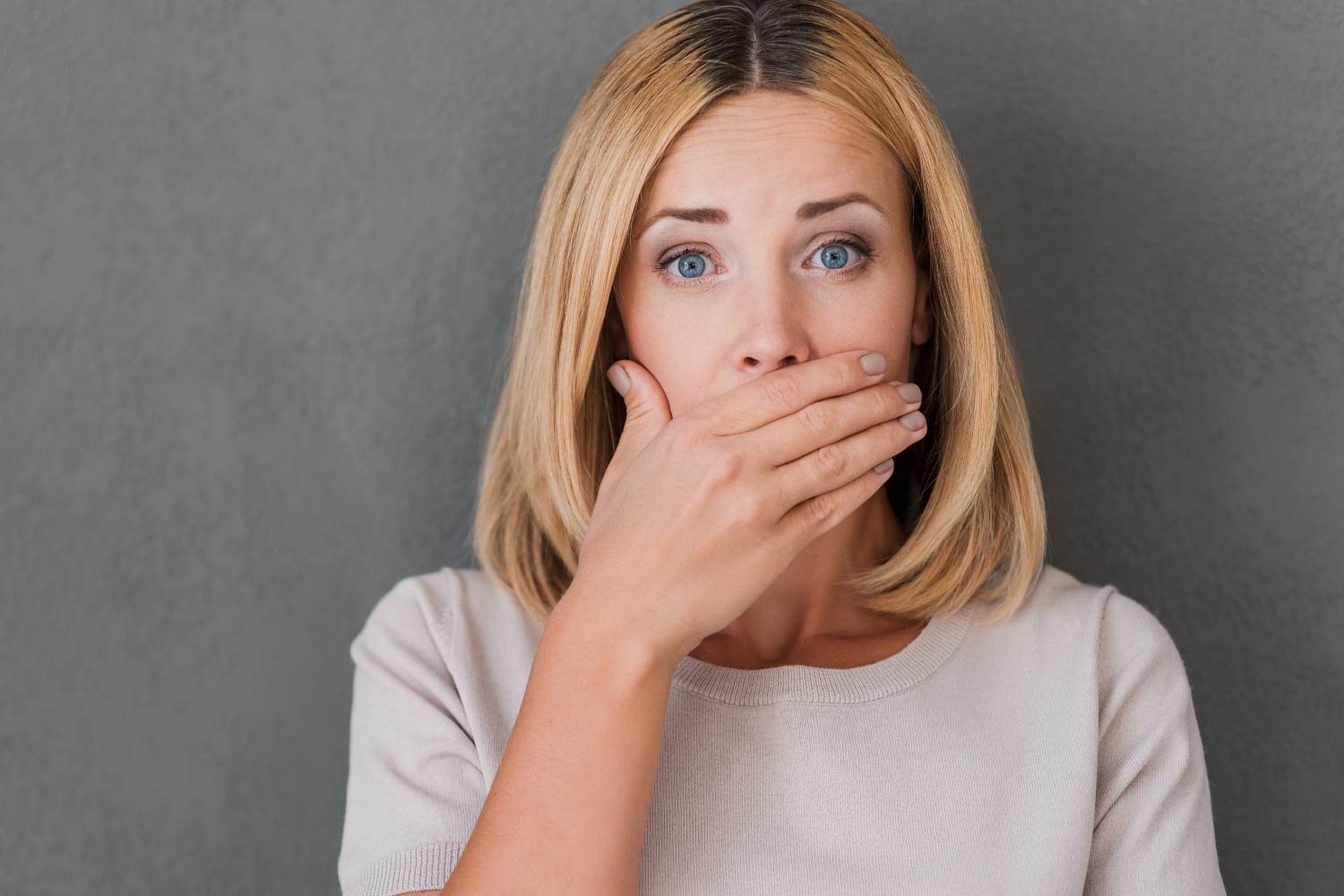 How Do I Get Rid of Bad Breath?
January 26, 2021 10:30 pm
---
If you're dealing with bad breath, chances are you want to get rid of it as fast as possible. Who wants a foul mouth odor getting in the way of their day, not to mention their close relationships? Chronic bad breath, or halitosis, can be caused by various factors, from the foods you eat to an underlying medical condition. Here are some of the most common remedies for getting rid of bad breath:
Evaluate Your Oral Hygiene
Take a moment to look at your dental routine. Are you brushing twice a day for two minutes each time? Flossing at least once a day? Do you remember to brush or scrape your tongue too? All of these things are important to combat bad breath since they help remove odor-causing bacteria and keep your teeth and gums clean.
Stay Hydrated with Water
A dry mouth is commonly associated with a foul mouth odor. You should be drinking plenty of water throughout the day. Additionally, avoid tobacco products and limit your intake of alcohol. If you need additional help stimulating saliva production, you can chew on sugarless gum, rinse with an alcohol-free mouthwash for dry mouth, or snack on an apple, carrot, or celery sticks.
Consult with Our Team!
Do you feel like you've tried everything and just can't seem to get rid of your bad breath? Come visit us at Riverstone Dental Care. During your visit, our expert team will evaluate your mouth and discuss your health history and lifestyle to pinpoint what could be causing your bad breath and how to fix it.
If you're ready to see a dental professional about your bad breath, we invite you to set up an appointment at Riverstone Dental Care. We offer family-friendly comprehensive dental care in Canton, GA. Ou office is a judgment-free space where we focus on the individual patient's needs and do everything we can to help them achieve optimal dental health. Contact us today to plan your visit!
Categorised in: Dental Hygiene, Dental Tips