How Dental Sedation Can Help You Overcome Anxiety
July 13, 2017 3:15 pm
---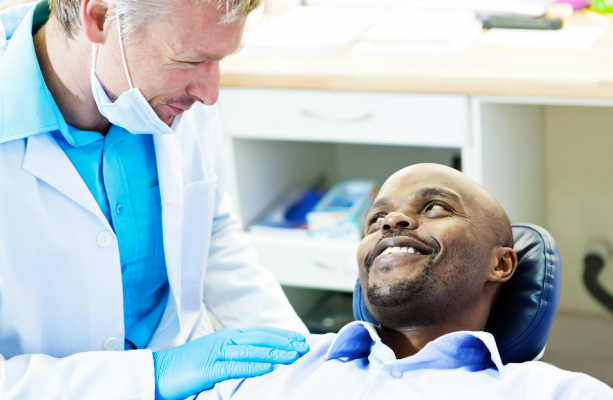 Do you hate going to the dentist? Do you put off your dental appointments for years because of the anxiety you feel about having your teeth cleaned or your mouth looked at? Do you let dental issues spiral out of control because you put off appointments for months, or even years, because of your dislike of dental visits?
If this sounds like you, it is time you consider dental sedation to help you overcome your anxiety. Anxiety can be a negative force that prevents you from doing important things, including taking care of your health. Avoiding the dentist can lead not only to oral health problems, but to other problems too. Read more about our sedation options that can help you with the anxiety that is stopping you from seeing us for your checkups and teeth cleanings.
Nitrous Oxide
This type of sedation is commonly known as laughing gas and is breathed in through a mask. It is easily controlled by the dentist, so if you need more sedation, we can easily increase your amount of nitrous oxide.
Oral Conscious Sedation
If you want to take something before your appointment, you can opt for oral conscious sedation. This carefully prescribed pill helps you relax before you even come to our office, and you'll be relaxed before you even hit the dental chair.
IV Sedation
IV sedation is an anesthesia that we usually use when you are having oral surgery, but people with extreme dental anxiety may benefit from this type of sedation if they are not going to the dentist at all. We administer the sedative through an IV, and pretty quickly you will either fall asleep or come into and out of periods of wakefulness. This allows you to successfully get through your dental visit without any discomfort or anxiety.
Don't let dental anxiety prevent you from going to the dentist for your regular checkups and cleanings. At Riverstone Dental Care, our caring and gentle team will make sure you are completely comfortable during your visit. Let us know how we can help you make your appointment as comfortable as possible. Schedule your appointment today!
Contact Us Today
Categorised in: Sedation Dentistry