How Oral Health Affects Your Overall Health and Well-being
June 14, 2017 3:51 pm
---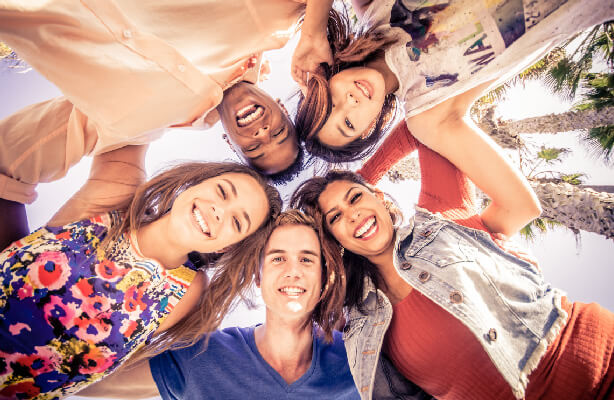 Your oral health is not just important for staying cavity-free. Oral health can be an indicator of your overall health, too. Dental professionals know that there is a synergic relationship, or a closely tied connection, between the health of your teeth and gums and your overall wellness. In fact, one of the most common dental ailments, gum disease, is tied to many other illnesses, including diabetes, heart disease, and even osteoporosis.
For example, if your gums are bleeding, the problem is inflammation. Inflammation will build up in your blood and this can make other health conditions worse. Many people who have gum disease also have plaque build-up in their arteries. This is why it is important to not only floss daily but to also maintain your regular check-ups and professional teeth cleanings.
How Do You View Your Oral Health?
About 6% of Georgians feel that life, in general, is less satisfying due to the condition of their mouth and teeth, and 13% feel that the appearance of their mouth and teeth affects their ability to interview for a job. A surprising 30% of Georgians experienced pain in the last year, and sadly 23% had felt embarrassment related to their smile.
As you can see, our oral health doesn't just affect our quality of life. It also affects our confidence. One in four Georgians avoids smiling due to the condition of their mouth and teeth. In fact, 19% of low-income adults in Georgia reduce participation in social activities due to the condition of their mouth and teeth.
How You Can Improve Your Smile
One of the best ways to maintain your oral health and prevent problems is by brushing, flossing, and seeing your dentist regularly. At Riverstone Dental Care, we have options for all budgets, including CareCredit, Lending Club Patient Solutions, and other options for patients without insurance. You should never have to forgo dental care due to finances.
If you're experiencing any type of dental problem, don't wait to call our office. Schedule an appointment by calling our friendly staff or book online today.
Contact Us Today
Categorised in: General Dental