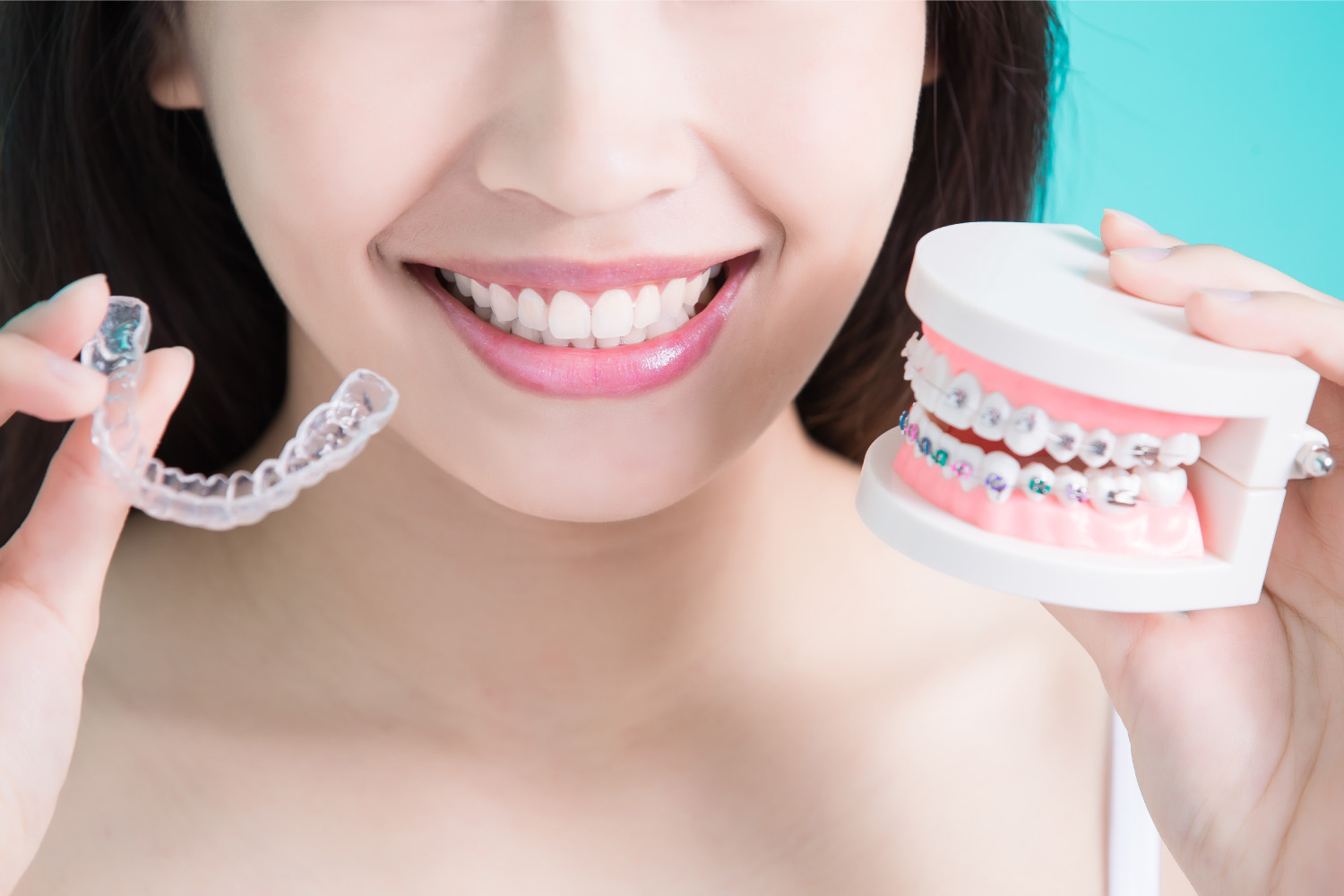 Why Choose Invisalign Over Braces
February 27, 2021 6:14 pm
---
Do you have misaligned, crooked teeth? Are you struggling to choose between your traditional metal braces and Invisalign®? Invisalign is a revolutionary orthodontic method used to subtly correct mild to moderate misalignment and improve the smile's appearance!
Downsides of Metal Braces
While metal braces are a versatile orthodontic treatment that do a fantastic job at straightening teeth, they are noticeable in appearance. Adult patients getting orthodontic treatment later in life can feel self-conscious about the conspicuous brackets and wires.
Certain foods can damage braces, so tough and chewy foods should be avoided. Some of these foods include corn on the cob, biting into an apple or plum, hard bread, and some nuts.
Braces also require extra effort and patience to maintain good oral hygiene. Brushing and flossing around the brackets and wires can feel frustrating without the right tools, such as an orthodontic brushhead, floss threaders, interdental picks, and a water flosser. Without meticulous care to keep your teeth clean of bacteria and food debris, you can increase your risk of cavities and gum disease.
Benefits of Invisalign
Please note that some orthodontic issues require the force of metal braces to correct. However, Invisalign is a viable treatment option for many patients.
Invisalign utilizes clear, plastic aligner trays to gently push teeth into their desired positions. Many patients choose Invisalign because the smooth, clear trays are comfortable and barely noticeable.
Because the trays are completely removable, you take them out to eat, drink anything other than water, and clean your teeth. Although there are additional steps to clean your trays and teeth before putting your aligners back in, there are fewer dietary restrictions and you don't have to worry about cleaning around any brackets and wires.
Schedule Your Consultation!
Ready to achieve a straighter, healthier smile? At Riverstone Dental Care, we proudly offer Invisalign clear aligner therapy, a comfortable and convenient alternative to braces! Our team would love to join you on your teeth straightening journey. Please reach out to our office to schedule your Invisalign consultation.
Categorised in: Uncategorized