Mini Dental Implant FAQs
June 30, 2016 11:14 am
---
Choosing any type of restorative or cosmetic treatment can be a big decision. Many patients feel nervous about pain and finances, so we're here to help you out with some of our most frequently asked questions. We want to help you make a decision you feel great about! Mini dental implants aren't something every dental office offers, and our dentists are specifically certified to provide patients with this surgical treatment.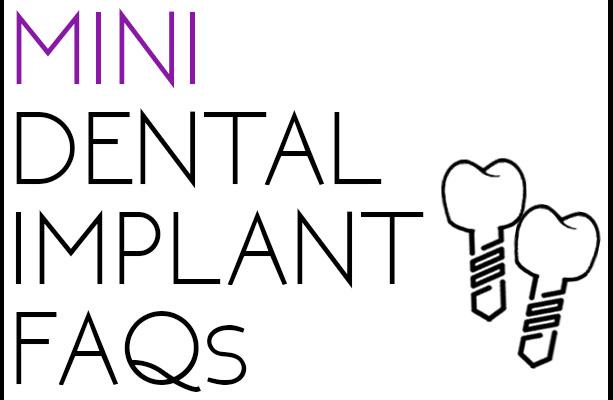 What are mini dental implants?
In some cases, the term "mini" makes patients feel like they're getting a lesser treatment. However, the function of a mini implant is totally different than that of a traditional implant. Mini dental implants aren't used for single tooth replacement usually, but rather for denture stabilization. While they are small versions of traditional implants, they snap into place with a full upper or lower denture to hold dentures in place.
My insurance doesn't cover the cost. What do I do?
Having a smile that doesn't embarrass you is priceless, but we understand that financial considerations should be made. Many insurance plans don't cover the cost of mini dental implants. We accept CareCredit℠ and Lending Club Solutions. If you need help applying, just ask us! Read our financial page for more information.
What if I need more information before deciding?
It's a big decision, we know! We truly believe that mini dental implants will change how you feel about your dentures, but we know that you'll probably want to mull it over. We offer a free consultation for interested patients, because we want you to make an informed decision that you're comfortable with. During this consultation, we'll go over everything you need (and want) to know!
Bring in the coupon below for your consultation: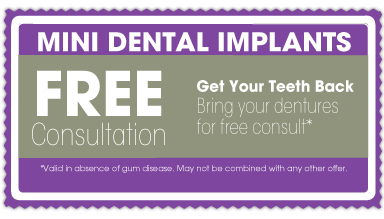 Categorised in: Dental Implants, Restorative Dental Care