How Does Six Month Smiles Braces Work?
December 16, 2019 2:22 pm
---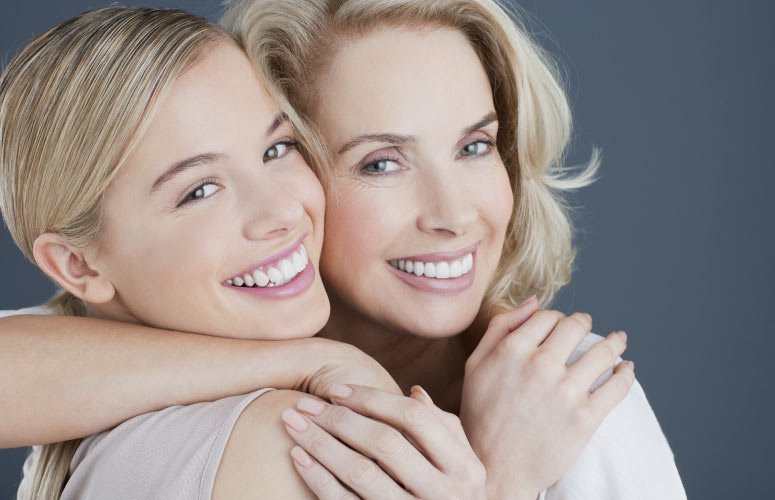 What if we said that you could get straight teeth without the wait? At Riverstone Dental Care, we're proud to offer Six Month Smiles®, a revolutionary way to straighten your teeth in just half a year. Read on to learn more about this exciting treatment.
How Does Six Month Smiles Work?
Six Month Smiles is an accelerated orthodontic treatment. The process works a lot like traditional braces, but on a much faster timeline. We'll start with a consultation where we'll take the X-rays, images, and impressions needed to customize your treatment plan. Once the movements have been determined and the treatment plan is ready, you'll come back in to have the tooth-colored brackets and wires bonded to the teeth, and then we're off! You'll be on your way to a perfect smile.
The Benefits of Six Month Smiles
Why choose Six Month Smiles over traditional braces and other cosmetic and/or orthodontic treatments? One of the reasons is right there in the name! You can't beat the timeline this treatment offers, and it's especially great for adults who aren't keen on the idea of spending the next year, or more, with braces. There are other benefits too. Six Month Smiles hardware is tooth-colored, so it blends in incredibly well–it's almost undetectable. In general, straightening your teeth is a great decision for your confidence and your oral health. A straighter smile means heightened self esteem. It can also lower your risk for issues like gum disease, and even make it easier to floss your teeth.
Cosmetic Dentistry at Riverstone Dental Care
Six Month Smiles is just one of the amazing treatments we offer to boost your smile's natural beauty. An array of cosmetic services including dental veneers and professional teeth whitening are available at our practice. Visit our website to schedule a consultation, or give us a call!