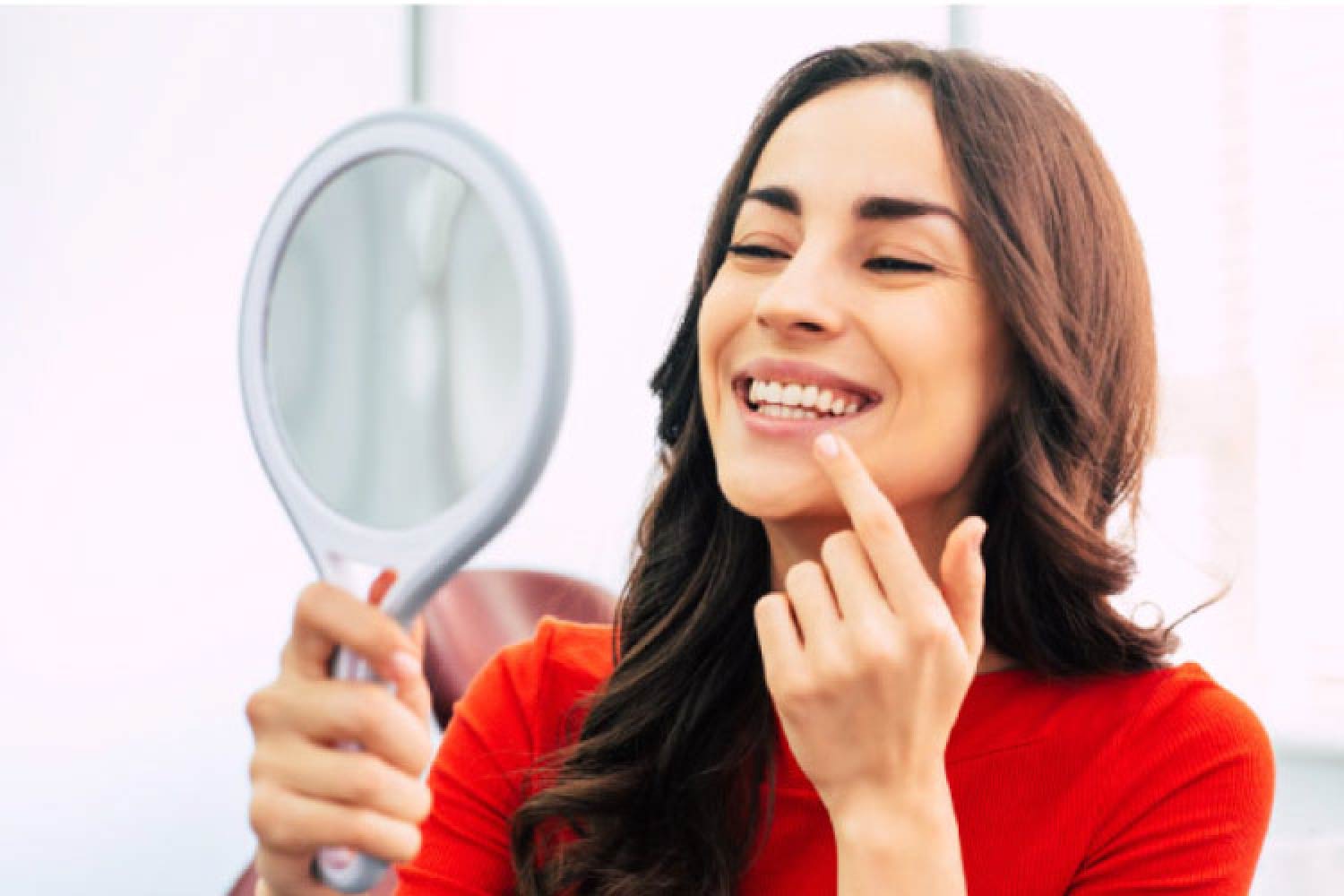 Can I Get Teeth Whitening If I Have Crowns?
November 18, 2022 7:46 pm
---
When you look at pictures of yourself, do you wish you had whiter teeth? Teeth whitening is a great confidence booster. When done with a dentist, the results are much more effective than with over-the-counter products! Can you get your teeth whitened if you have crowns?
What Are Dental Crowns?
Dental crowns are porcelain caps that fit over a natural tooth. If a large cavity, dental trauma, or root canal has damaged your tooth, a crown will protect it. Crowns are designed to blend in with your smile, so if you know you want to get your teeth whitened, you should get the whitening treatment before the dental crown. This way, the crown's shade will match your whitened smile. If you don't whiten your teeth first, we can replace the crown later if it doesn't match.
Can You Get Teeth Whitening with Dental Crowns?
Teeth whitening doesn't last forever, so can you get more treatments if you have a dental crown? You can! Dental crowns can't be whitened, but the whitening process won't damage the porcelain. We offer in-house Zoom! Whitening, which can lift stains and whiten teeth up to eight shades lighter in less than an hour. We also have custom take-home whitening kits.
Some sensitivity after whitening is normal, but it should begin to fade after 48 hours. For best results, you should also avoid dark-colored foods and beverages (like berries and coffee) for at least the first two days.
Dental Crowns & Teeth Whitening at Riverstone Dental Care in Canton, Georgia
Many people have dental crowns, so it's good news that you can still get your teeth whitened if you want! We're proud to offer dental crowns and teeth whitening as part of our restorative and cosmetic dentistry services. If you have any questions or want to schedule an appointment with one of our dentists, please contact us today!
Categorised in: Dental Crowns, Tooth Whitening