3 Cupid-Approved Treats for Healthy Teeth
February 11, 2020 4:03 pm
---
There are many wonderful things about Valentine's Day. It's a chance to celebrate the people important to you with tasty food, delicious snacks, and good vibes. However, there's a downside to indulging in certain Valentine's treats: the increased risk of cavities. Because we want our Riverstone Dental Care patients to make informed choices when it comes to their teeth, we want to share our three favorite dentist and Cupid-approved treats that not only taste great but can protect your pearly whites.
Cheese Plates
When you think about Valentine's Day food, sweets are probably what comes to mind. Why not break up the sweet monotony with a savory snack? Cheese is full of calcium and phosphate, two necessary nutrients that strengthen and protect your teeth. Certain cheeses like brie and cheddar can also balance the pH in your mouth. This helps prevent decay by neutralizing harmful acid produced by oral bacteria.
Dark Chocolate
Have you heard the news? New research shows that dark chocolate may contain cavity-fighting compounds! Instead of sugar-filled milk or white chocolate, reach for some dark chocolate instead. Not only does it taste great, it has significantly less sugar and contains healthy antioxidants.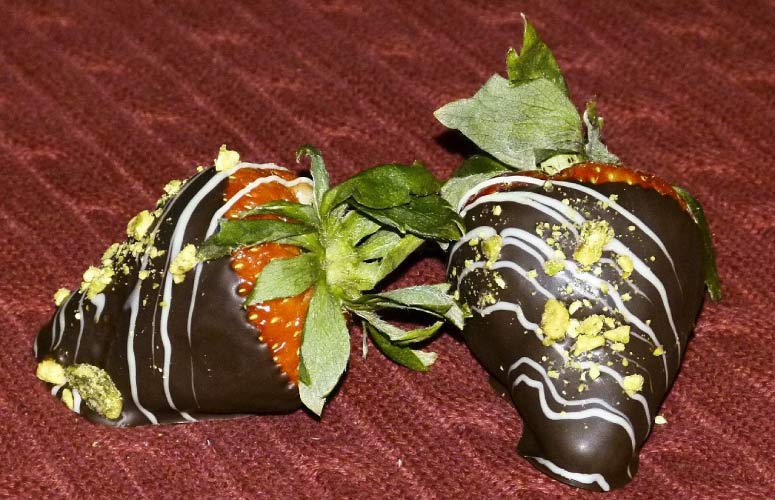 Fresh Fruit
In our opinion, fresh fruit is always a treat. Whether you go the extra mile and cut your fruit into heart-shaped pieces or not, fresh fruit delivers amazing taste along with vitamins and minerals that your teeth need. Chewing on fruit that's high in fiber is almost like brushing your teeth: as you eat, the fibers gently scrub your teeth!
We Care About Your Oral Health!
While there's no harm in eating sweets in moderation, consuming too many can increase your risk for developing cavities. Consider swapping a traditional Valentine's treat for one of our alternatives above — your teeth will thank you! To ask our team any questions or to schedule your next appointment, call us today!