How to Whiten Sensitive Teeth
March 24, 2020 3:09 pm
---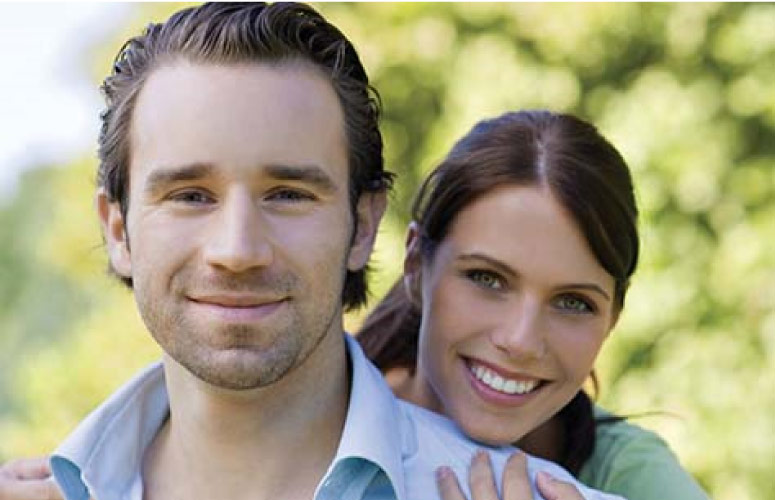 One of the easiest things you can do to improve the look of your smile, and your overall self-confidence, is to whiten your teeth. However, it's not always easy for folks with sensitive teeth. In this post, we'll explore some options for whitening with sensitive teeth.
Why So Sensitive?
Some patients struggle with sensitive teeth. This can happen for different reasons, including worn enamel or decay and damage. If you suffer from sensitive teeth, you may notice that it makes everyday things like brushing and consuming different foods a painful event. Unfortunately, whitening the teeth can make that pain and discomfort even worse. That's because the chemicals used to lift stains from the teeth will penetrate the enamel and irritate the nerves within. Fortunately, some whitening options are better than others. Let's explore.
Professional Tooth Whitening
Skip the at-home kits and head straight to our office to whiten your smile in a safe and effective manner. When whitening agents are administered professionally, patients generally experience less sensitivity. Whitening is done in a quick in-office procedure using a bleach solution and UV light to eradicate pesky stains. In an hour tops, you'll have a brilliant new smile.
Veneers
Porcelain veneers are a way to whiten teeth permanently without chemicals. When you get veneers, the dentist removes a layer of enamel from the teeth and bonds a thin, custom-made porcelain shell to the surface of the tooth. The result is a stunning, custom smile, crafted to eliminate stains and improve any other issues.
Great Dental Care
If you're wary of taking on either of these procedures, there's a third option. A renewed focus on your oral care can go a long way toward improving your smile. Make sure you're brushing correctly and doing it twice daily for two minutes each time. Drink plenty of water, stick to healthy foods, and avoid stain-causing foods and beverages like coffee, red wine, and tomato sauce.
Achieve a Whiter, Brighter Smile in Canton, Georgia
Interested in veneers or professional whitening? The first step is a consultation here at Riverstone Dental Care. To get yours on the books give our office a call. You can also request an appointment using our handy online form. See you soon!