Porcelain Veneers in Canton, GA
If you are suffering from one or more dental flaws, porcelain veneers may be just the thing to restore your smile. Veneers are thin, tooth-shaped shells that are custom made from pieces of porcelain. Bonded directly to the front of teeth, veneers can be used to repair:
Breaks and chips
Cracks and fractures
Discoloration and stains
Gaps and spaces
Slightly misaligned teeth
Misshapen teeth
Unusually short teeth
Teeth with minimal tooth structure
Contact us for more info »
Ask Us About Snap-On Smile for Your Smile Makeover
Affordable Cosmetic Solutions! See Details >
How are veneers made?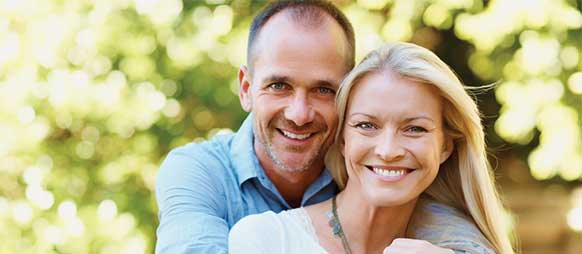 It normally takes two visits to Riverstone Dental Care to design and create your custom veneers. The purpose of your first visit is to prepare your teeth through a light buffing and reshaping process to accommodate the thickness and size of the veneers. Molds and impressions are then taken and sent to a dental laboratory.
Our dentists, Dr. Linkous and Dr. Tran, will invite you back to our office for your second visit once your veneers have been completed. After we make sure that everything fits as it should, your veneers will be permanently cemented into place. When taken care of properly, dental veneers in Canton, GA, can last for over a decade. We encourage you to contact our dental office today if you are interested in learning more!
Call our office to learn more about our cosmetic services in Canton.