Our Approach to Dental Exams and Cleanings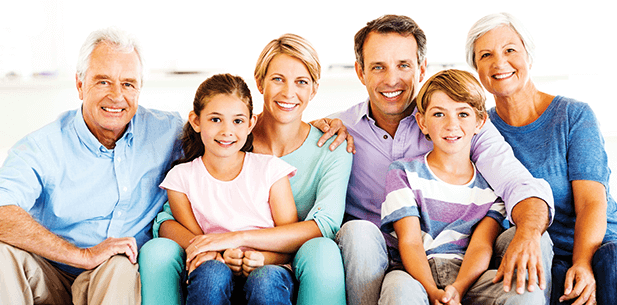 The first step to a healthier smile is a clean smile, and we offer dental cleanings and exams to help you move forward to a healthier smile. Dental exams and teeth cleanings in Canton, Georgia, are an important component in your overall oral health treatment plan. They allow our practiced dentists, Dr. Linkous and Dr. Tran, to gain a better understanding of your smile and which treatments we should implement moving forward. We suggest scheduling a routine dental cleaning and exam at least once every six months and as problematic conditions arise.
A dental cleaning and exam is generally performed by one of our talented dental hygienists. During your visit, we will:
Thoroughly clean and polish each tooth
Check each tooth for cavities and other signs of decay
Apply topical fluoride to protect your teeth
Check your gums for periodontal disease
Examine existing dental restorations for needed repairs
Take a series of dental X-rays to better understand your smile
Perform an oral cancer screening
Review your dental history and any questions you may have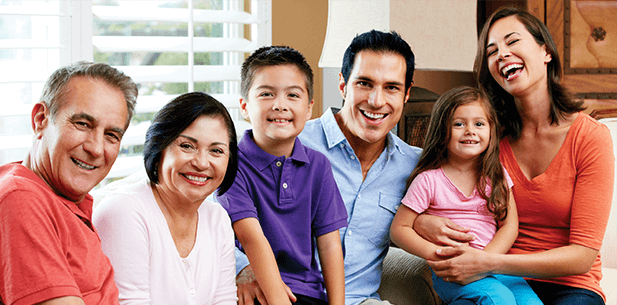 Preventive Dental Care & At-Home Oral Hygiene
At Riverstone Dental Care, we believe that having a prevention plan to take care of your smile at home is a key factor in helping you achieve optimal oral health. This includes which products, such as toothpaste, to use, what signs and symptoms to watch out for, and how to properly brush and floss your teeth.
Brushing and flossing your teeth should be a part of your daily routine. We recommend brushing your teeth at least twice a day, in the morning and evening, and flossing at least once a day. Brushing and flossing removes built-up bacteria and plaque that are known to cause decay. To get the most out of your daily brushing, we suggest:
Tilting the brush at a forty-five degree angle, roll the brush away from your gums as you clean the outside surfaces of your upper and lower teeth first.
Then, clean the inner surfaces of your teeth in similar fashion.
Finish by gently brushing your tongue.
Our Other Dental Services Include:
Mouthguards
Nightguards
Fluoride Treatments
Periodontal Treatments (Gum Disease)
Dental Sealants
Root Canal Therapy
Fluoride Treatments
Fluoride is a powerful mineral that is found naturally in most diets and has been scientifically proven to strengthen your smile. We offer fluoride in Canton, Georgia, during your routine dental cleanings and exams. Most often, your fluoride will be topically applied through one of the following methods:
Gels
Varnishes
Toothpastes
Mouth rinses
At Riverstone Dental Care, we only recommend the treatment options that your smile needs.
Periodontal Treatments & Gum Disease
Your gums are just as important to your overall oral health as your teeth, so we offer excellent periodontal treatment to take care of your gums and soft tissues. The main goal of periodontal treatment is to prevent and treat gum disease and similar degenerative conditions. Gum disease cause a painful infection of your gums that can eventually lead to gum loss, tooth loss, and bone loss.
While each case is different, and sometimes symptoms do not appear at all, you may have gum disease if you are experiencing:
Bleeding, swollen gums
Loose teeth
A receding gum line
The most common treatment for gum disease is scaling and root planing. Scaling and root planing are deep cleaning methods. Scaling removes diseased gum tissue while root planing smoothes the rough patches on your teeth where decay-causing bacteria can get trapped. If necessary, we may suggest medication and other treatments to keep your smile healthy and bright. For more information on gum disease, periodontal treatment, and how we are committed to treating your entire smile, please contact our dental office today. We look forward to serving your smile.