How to Prepare for Your Next Dental Check-Up
September 26, 2017 2:36 pm
---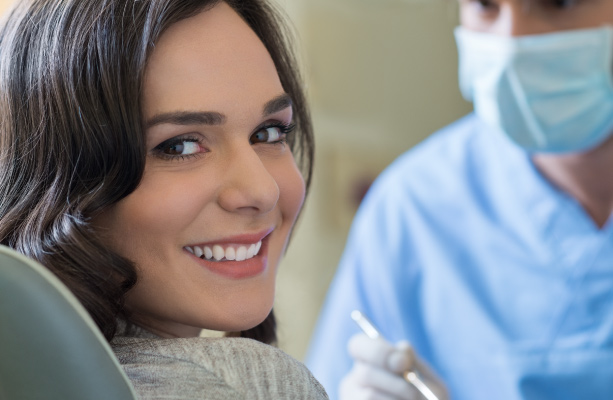 If you brush and floss twice daily, you're already well on your way to preparing for your next dental check-up! There are, however, a few more things that you should do before you see your dentist to make the most out of your next appointment.
1. Know Your Family History
Having a detailed record of your family's medical history is very helpful for your dentist. It can help them approach your dental care needs more accurately and swiftly. In fact, periodontal disease is genetic, and you can even diagnose diabetes based on symptoms in the mouth!
2. Review Your Insurance Information
Knowing how much coverage you have from your dental insurance benefits can put your mind at ease before your treatment. If you have any questions about financing your treatment, our staff is happy to answer any questions that you may have.

3. Prepare Yourself

A dental exam consists of the following:
X-Rays: If you are a new patient, haven't had X-rays taken in a while, or have a condition that needs to be monitored, you will have X-rays taken at the beginning of your exam.
Cleaning: A hygienist will first remove tartar from your teeth and then follow up with a polish to give your teeth a deep clean. They will then finish with flossing.
Examination: Your dentist will check your teeth for cavities and decay and also examine your gums.
4. Continue to Maintain Your Oral Health
The best way to avoid repeat dental visits in the future is to maintain great oral health. Brush and floss twice daily as your dentist directs. Be sure to avoid food and drinks that stain your teeth or wear down your enamel, such as candy, soda, and coffee. Ask your dentist for specific tips on how to have healthy teeth and gums based on your family history and habits and be sure to schedule your next appointment in six months.
At Riverstone Dental Care, we're excited to walk you through the process of your next dental check-up with us, whether you're seeing us for the first time or you've been seeing us for years. Contact us to set up an appointment today!
Contact Us Today
Categorised in: General Dental